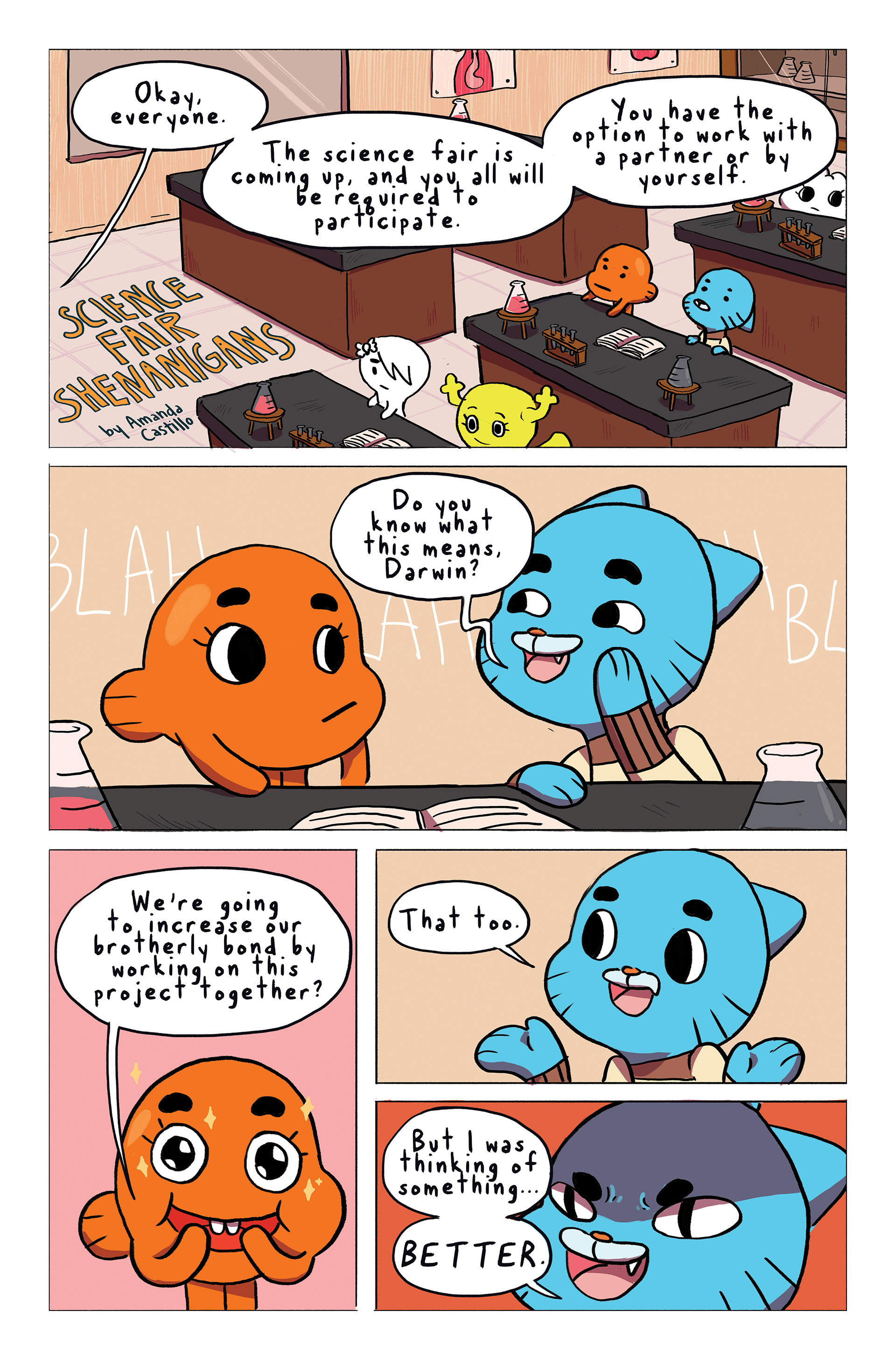 A selection of pages from "Science Fair Shenanigans", found in BOOM! Studios' Amazing World of Gumball 2018 Grab Bag. A short about Gumball and Darwin's dream science fair project gone wrong.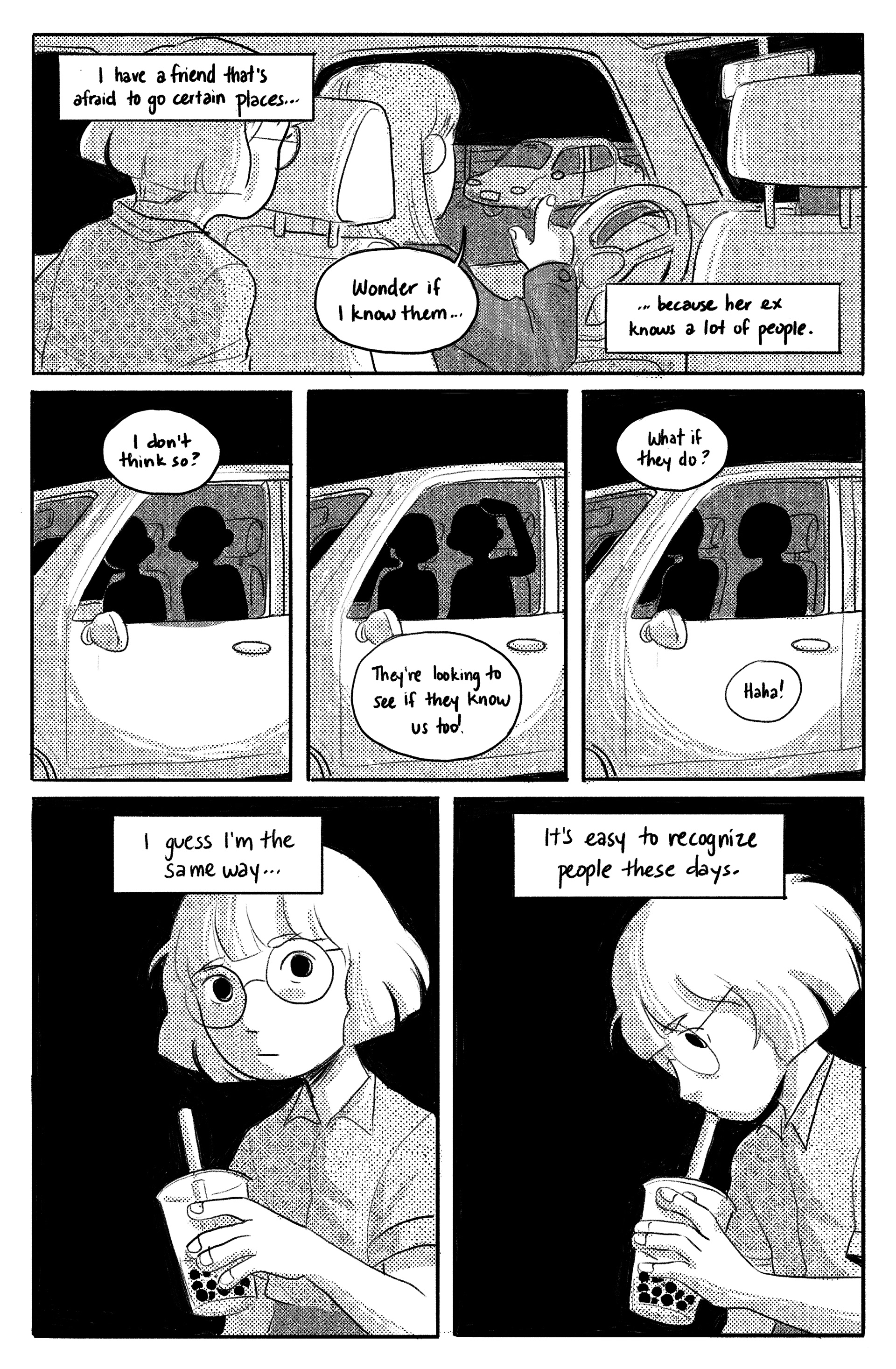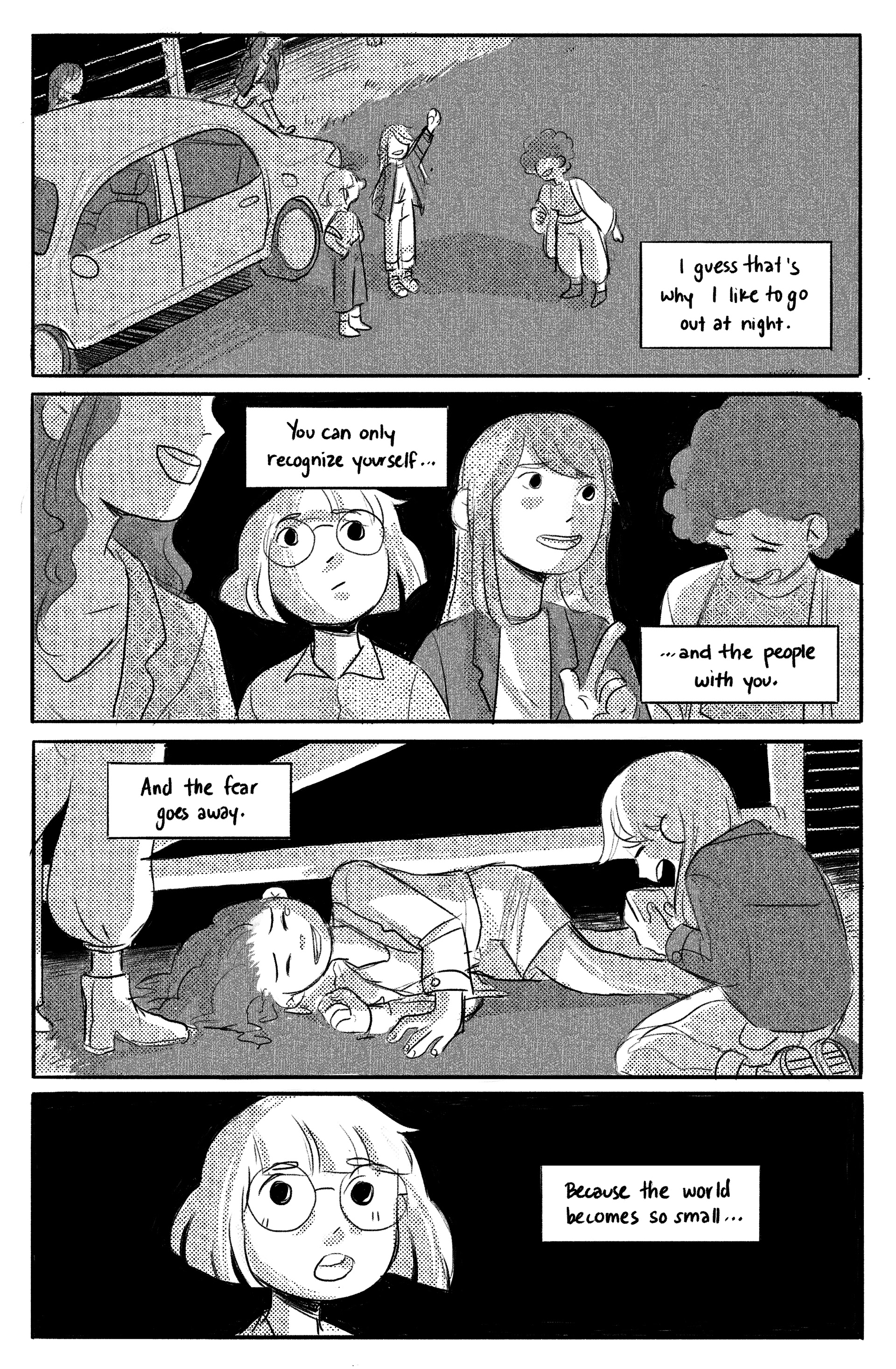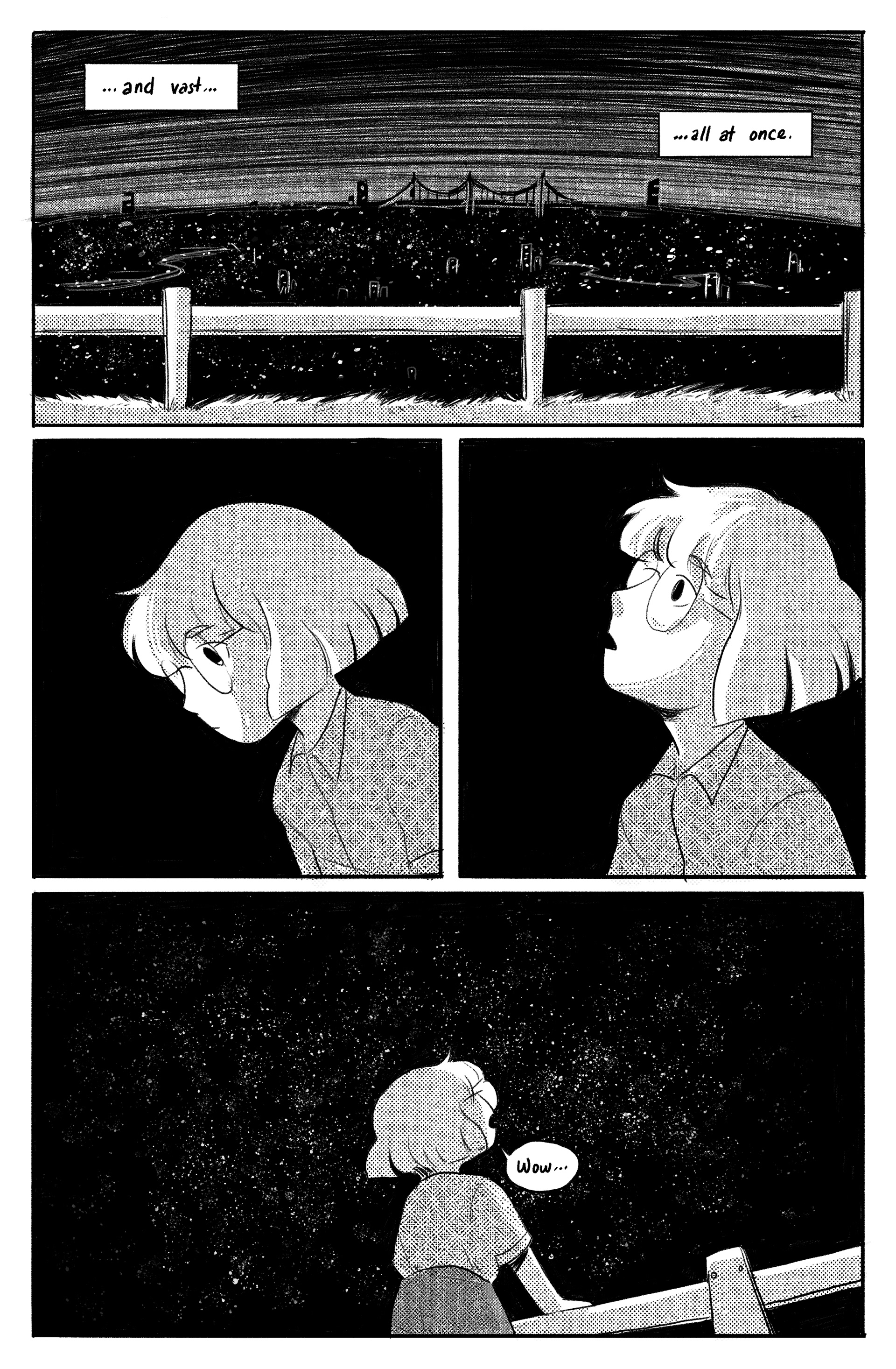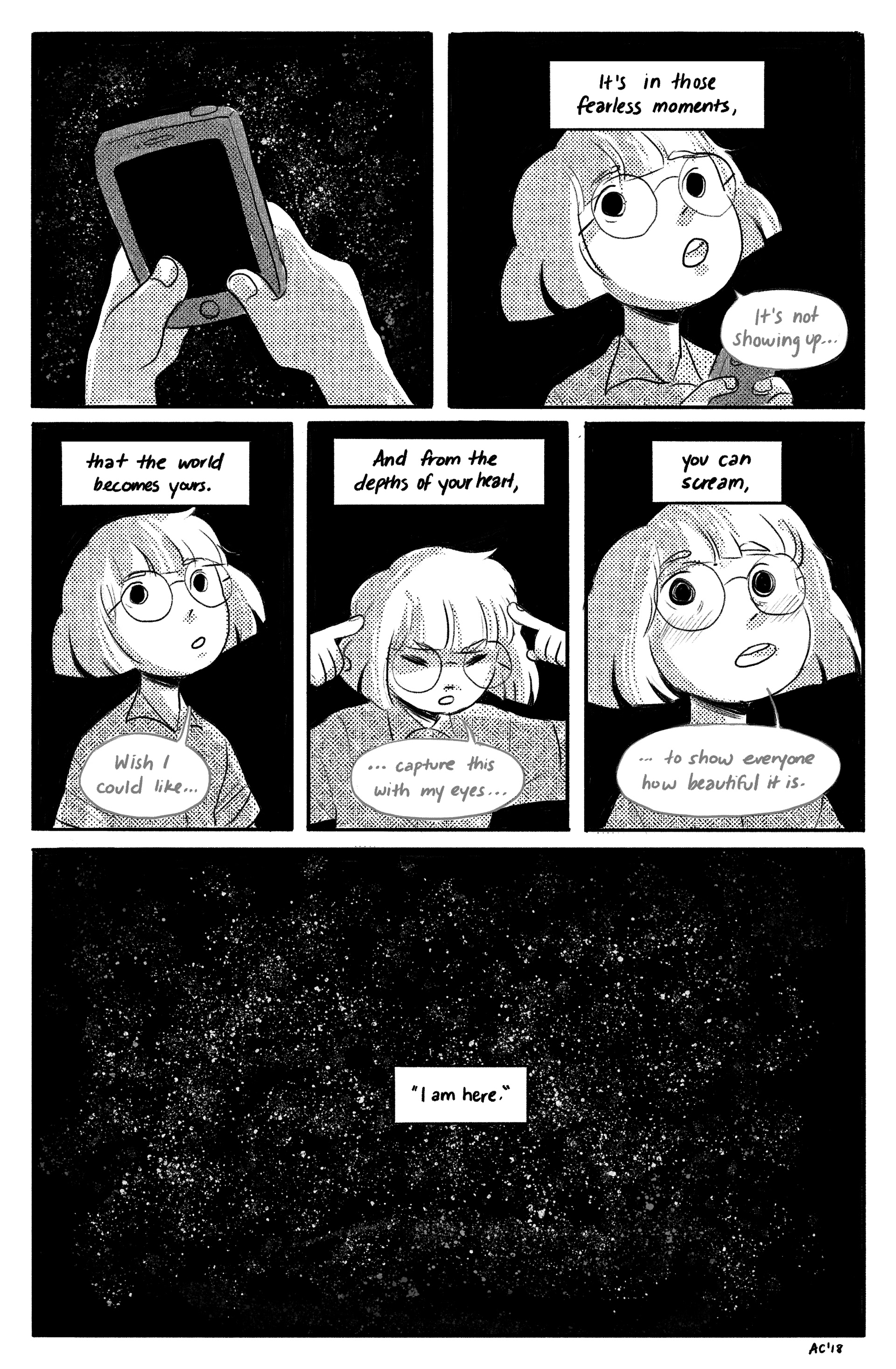 "City Lights", found in Bygone Works' first published anthology,

What We Left Behind

. An autobiographical comic reflecting on the importance of night time to me.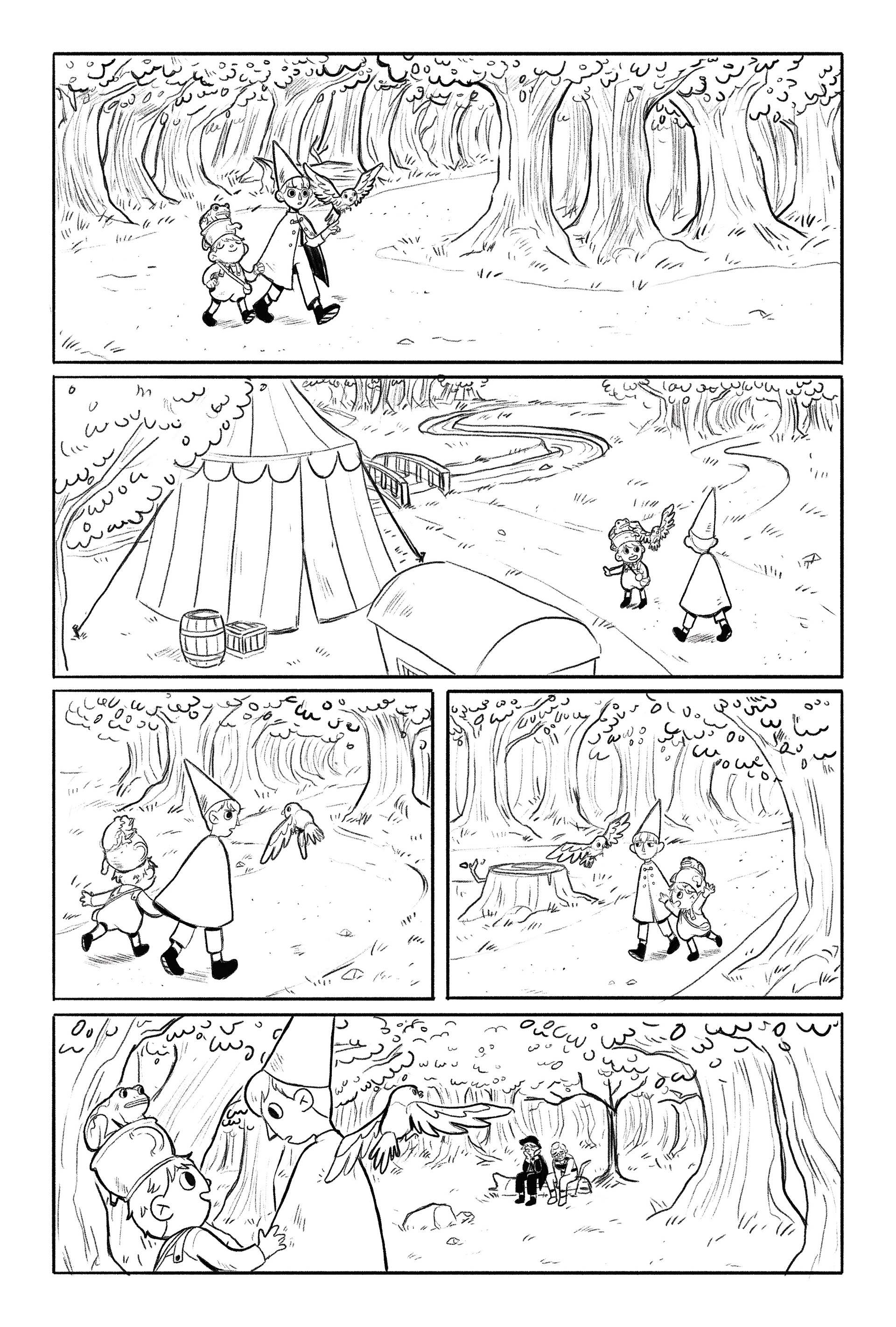 A couple of test pages (layouts, pencils, and inks) for a BOOM! Studios'

Over the Garden Wall

special. 
(all zines are available in my online store, linked above)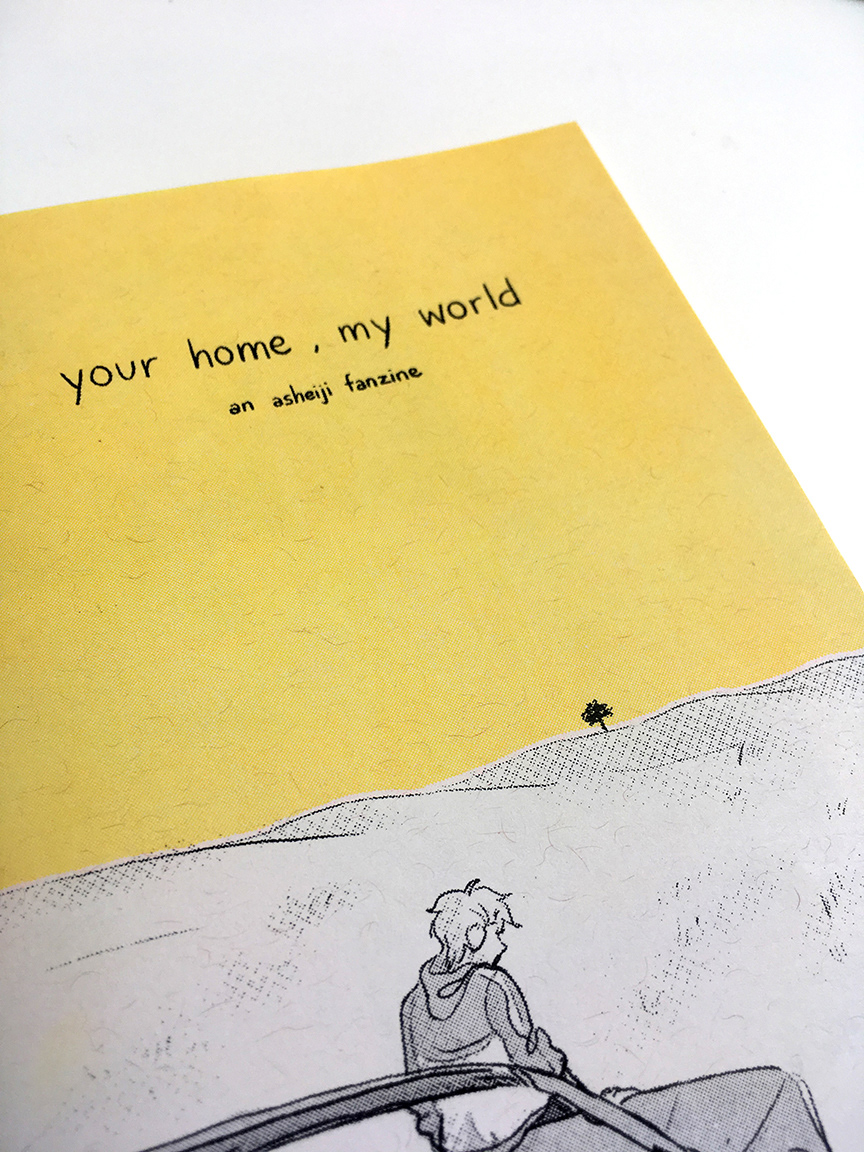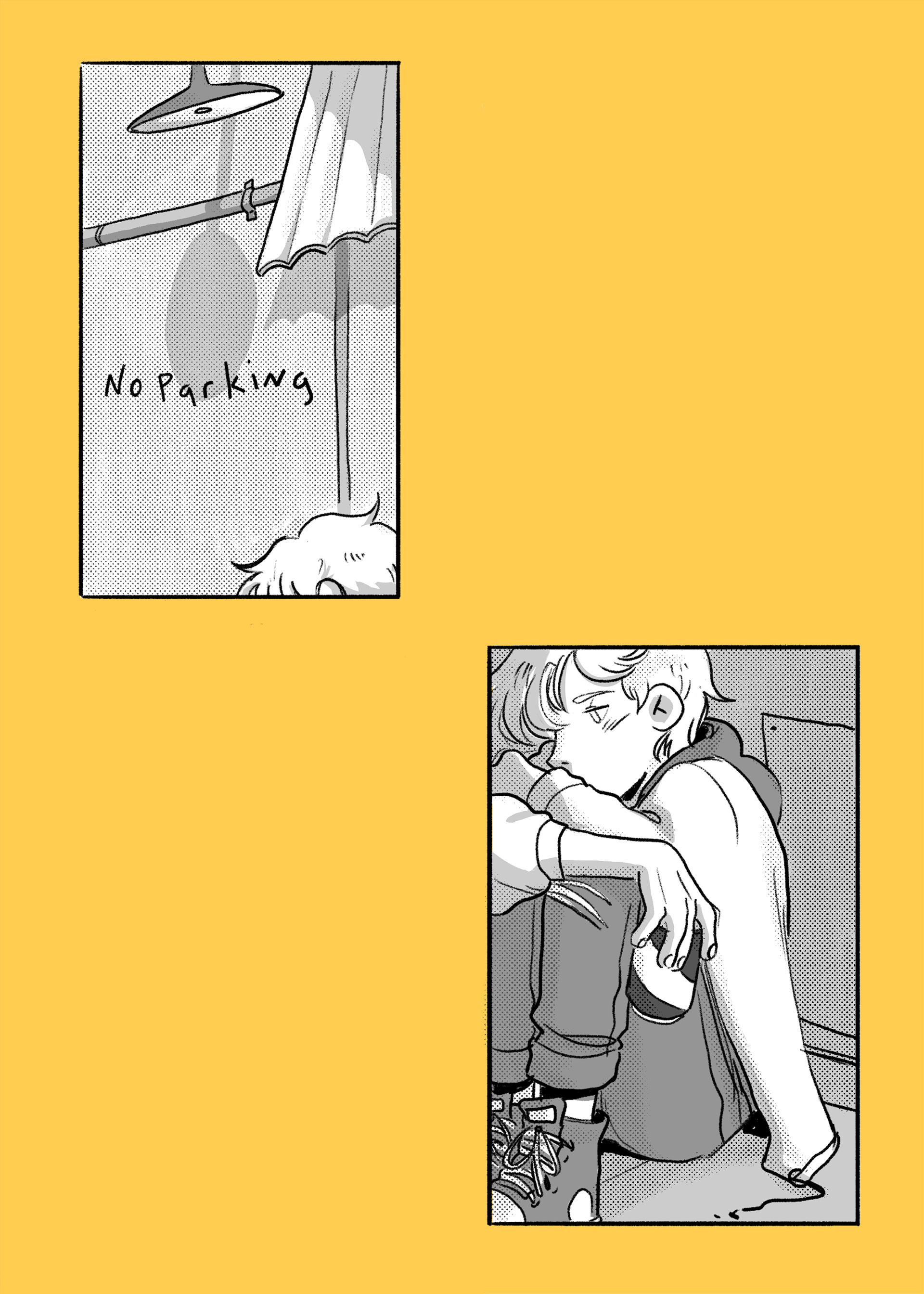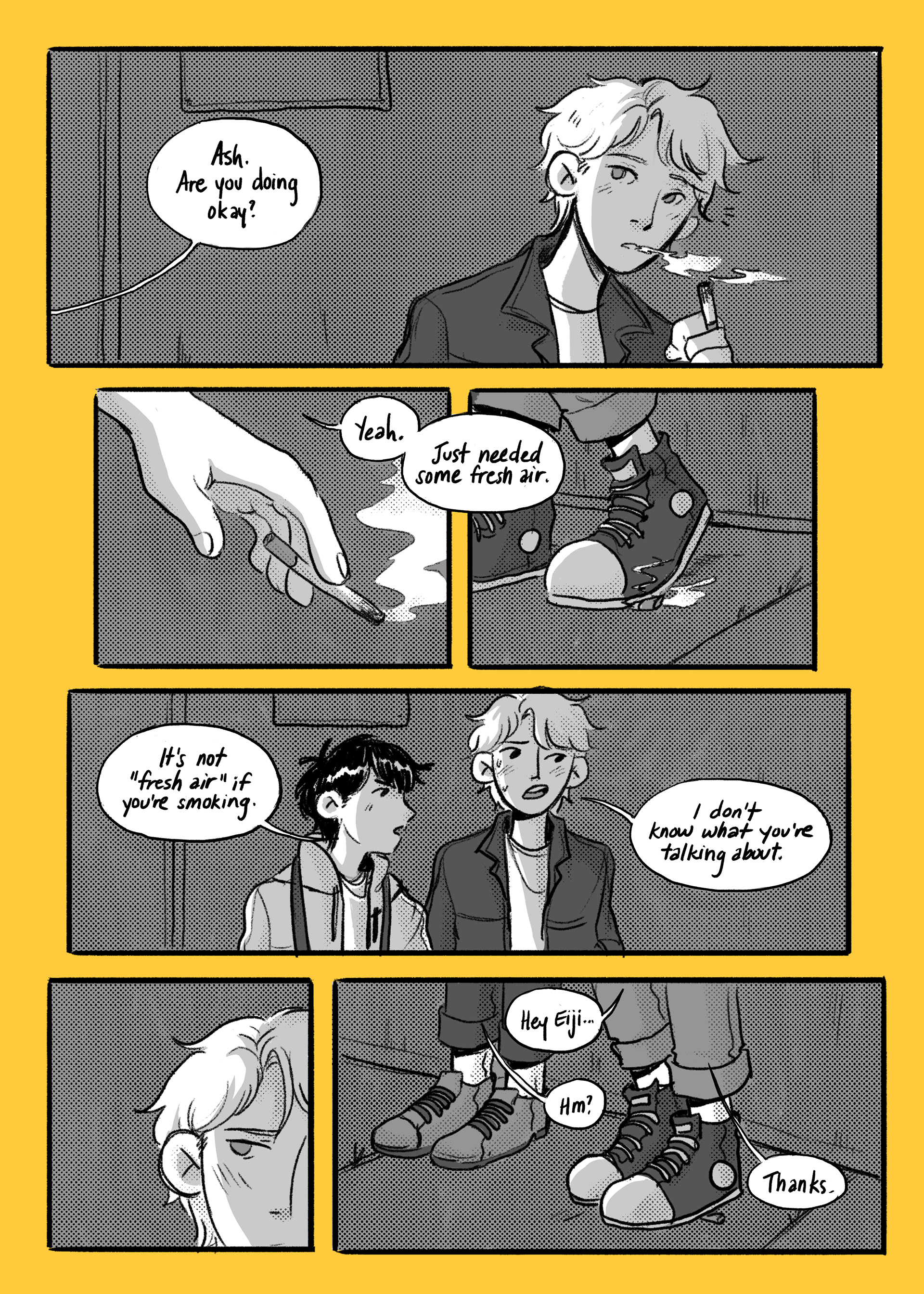 Your Home, My World

, a yellow and black risograph Banana Fish fanzine following Ash and Eiji in a road trip across the country in a series of "photographs".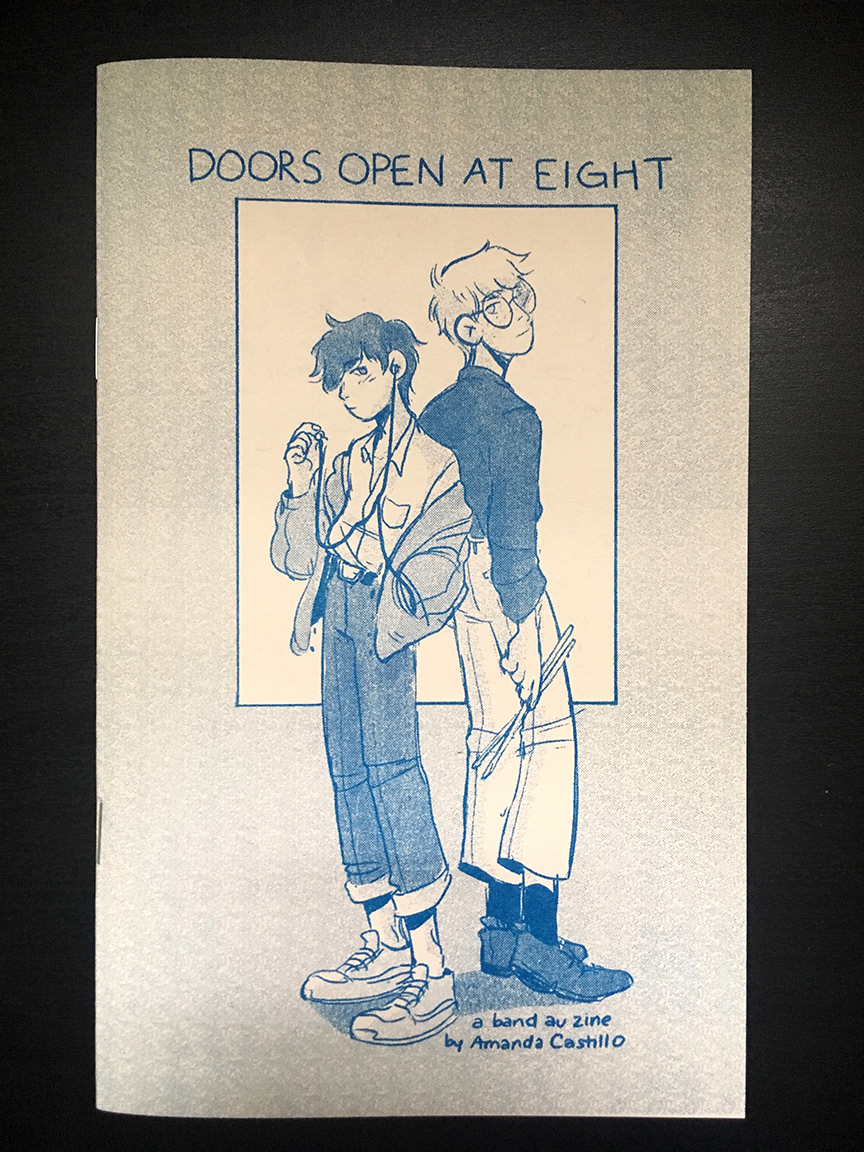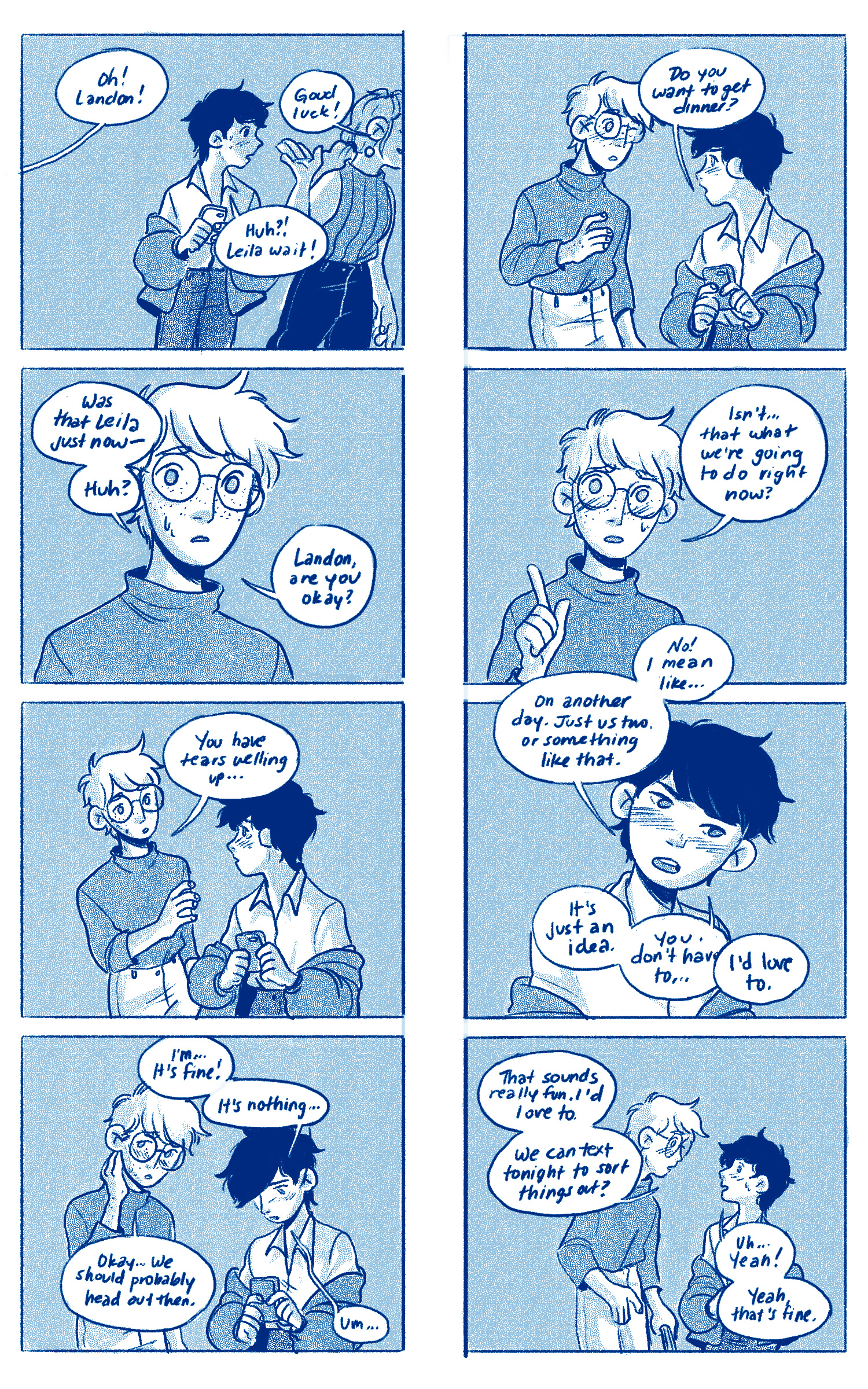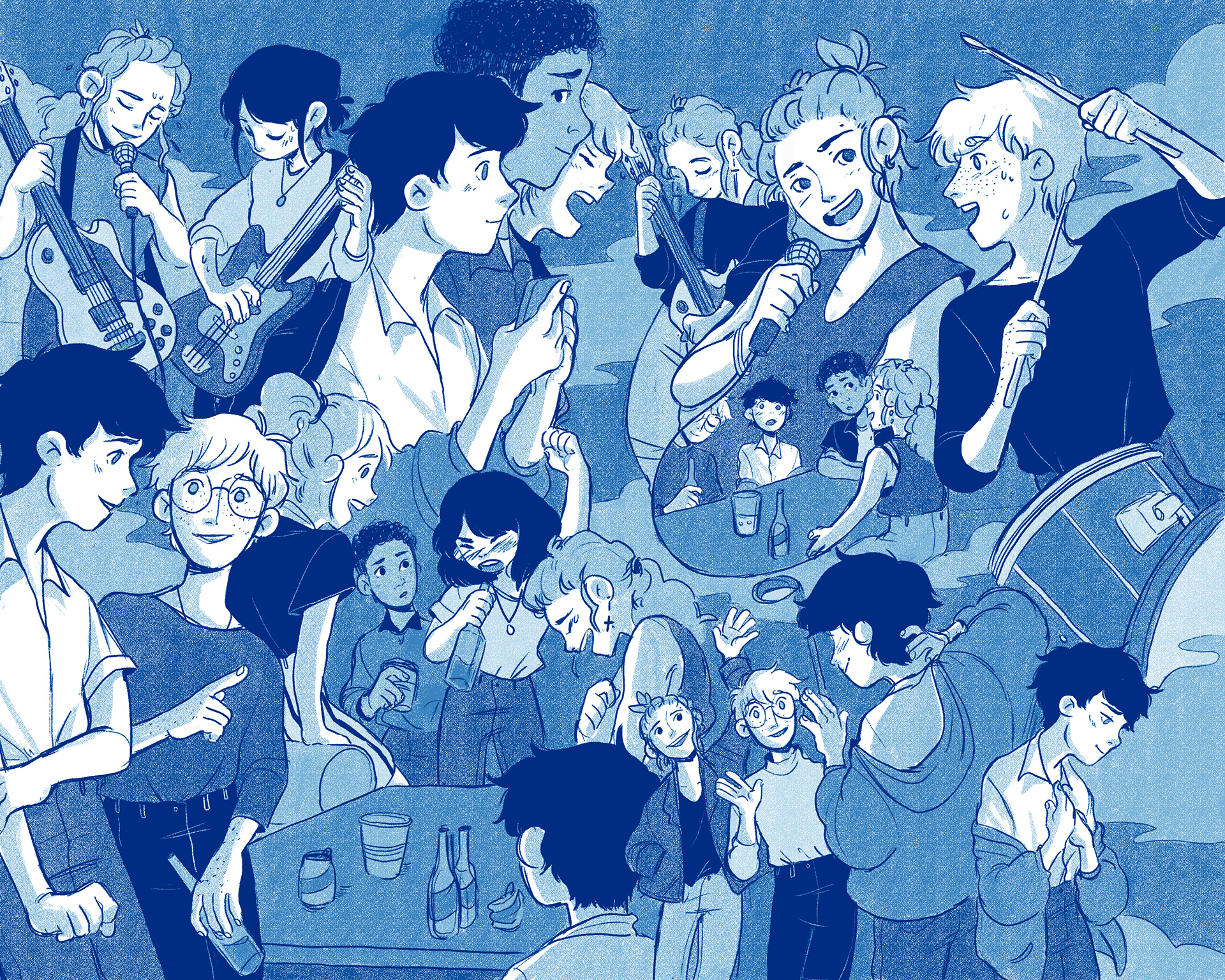 Doors Open at Eight

, a blue risograph band AU zine about the budding relationship between Landon and Oliver, inspired by shounen-ai manga.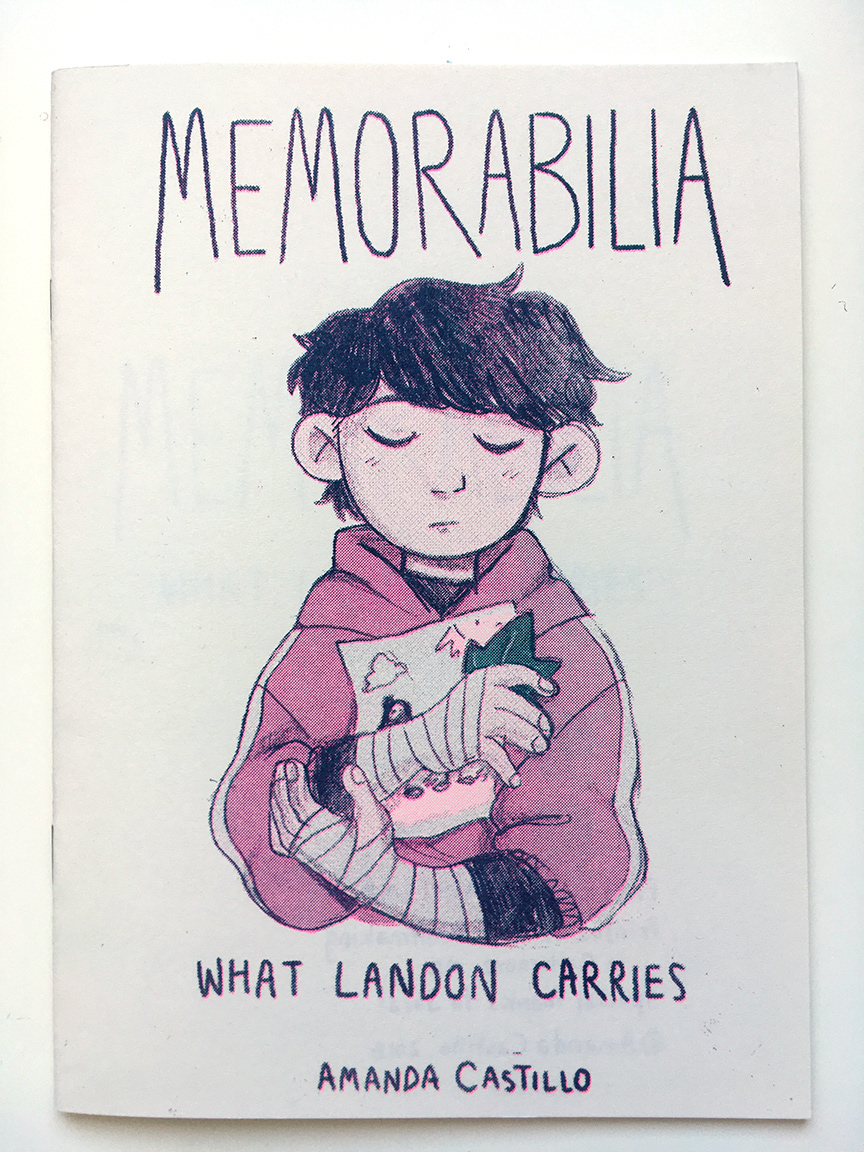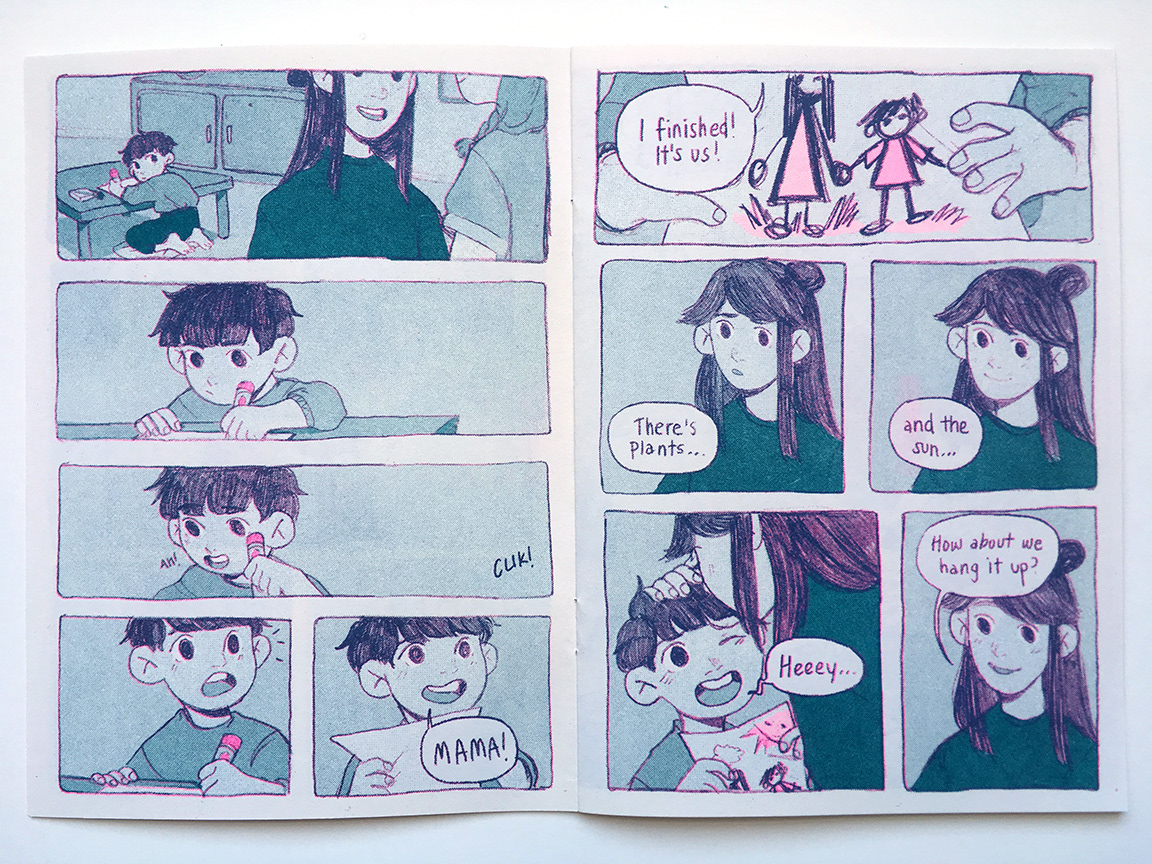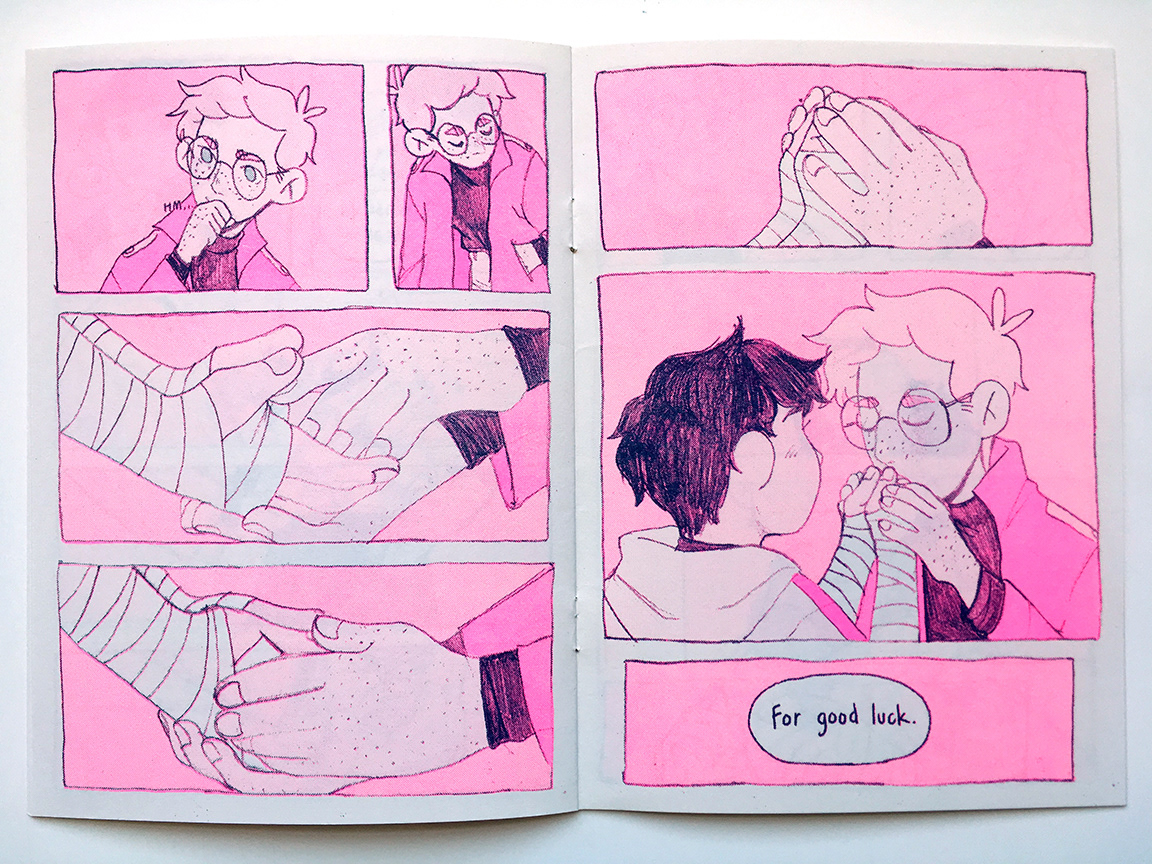 Memorabilia

, a teal and pink risograph zine containing two comics about the stories behind the items Landon carries.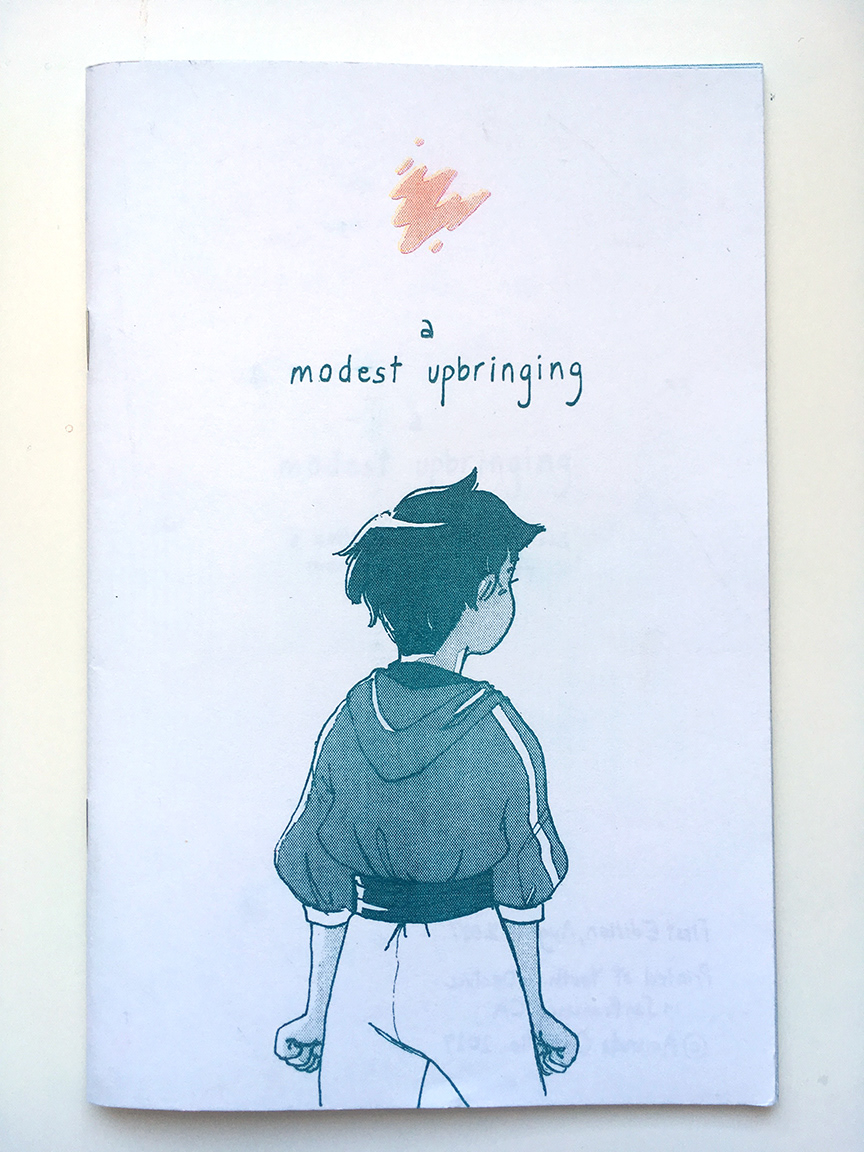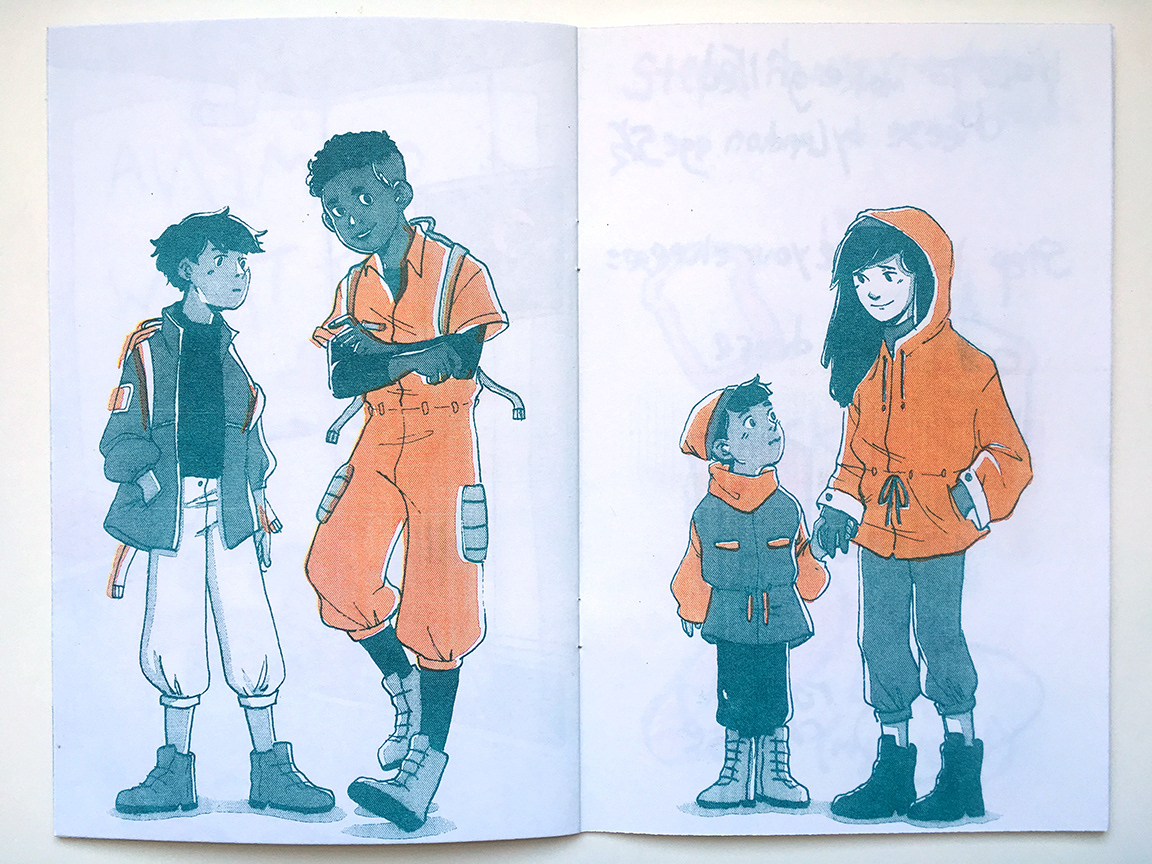 A Modest Upbringing
,
a risograph zine about the childhood memories of a boy named Landon.