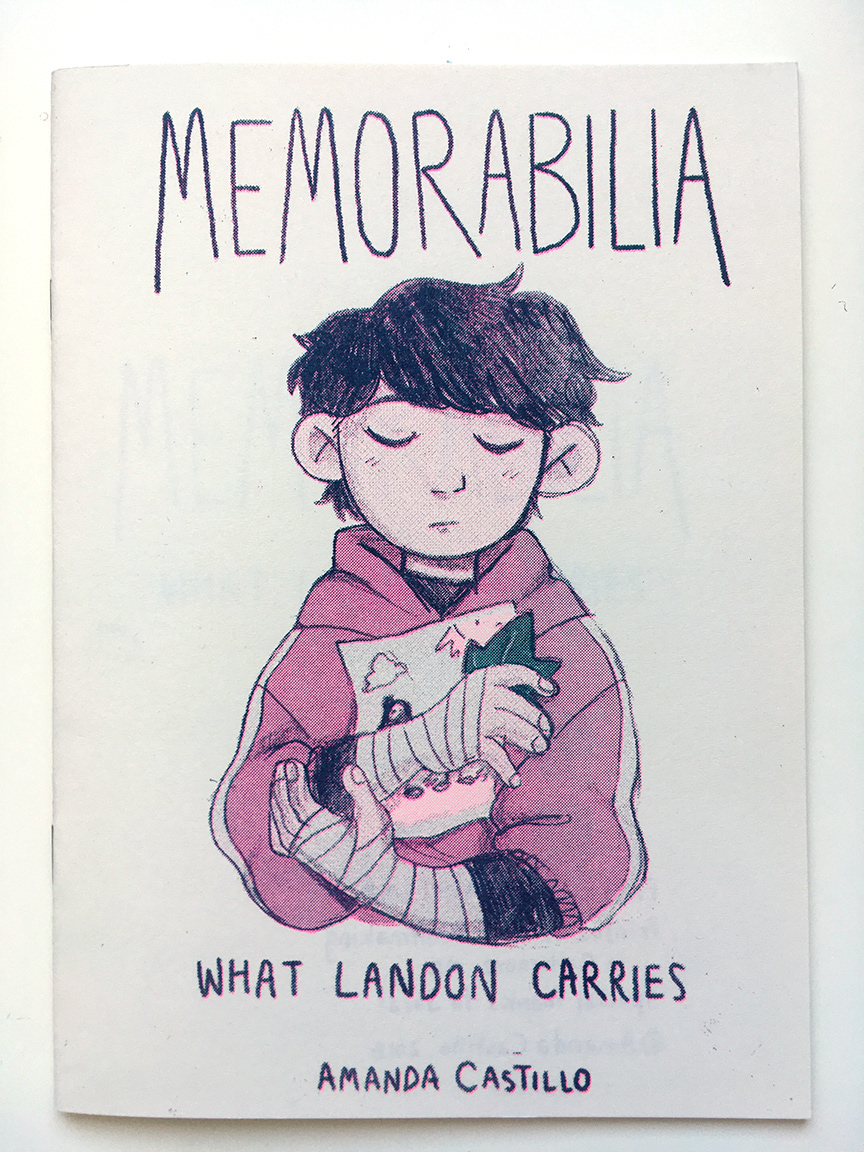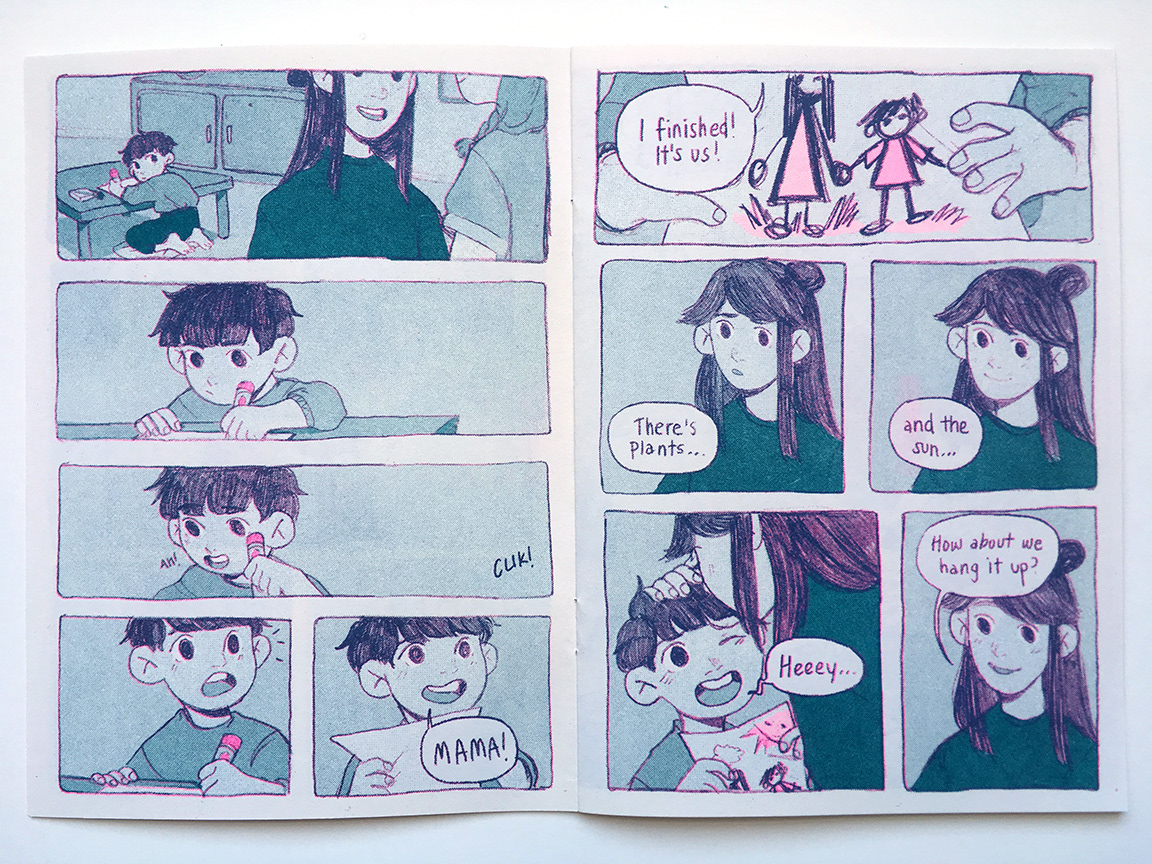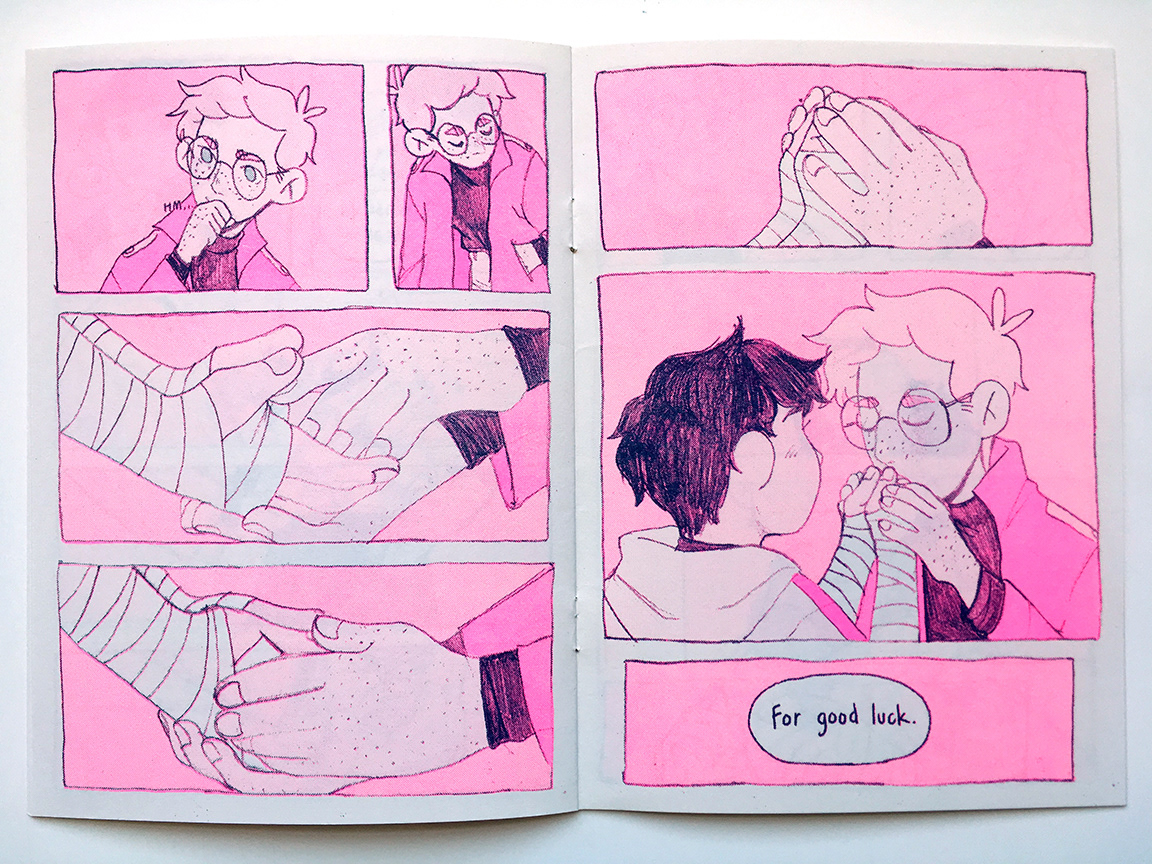 Memorabilia

, a teal and pink risograph zine containing two comics about the stories behind the items Landon carries.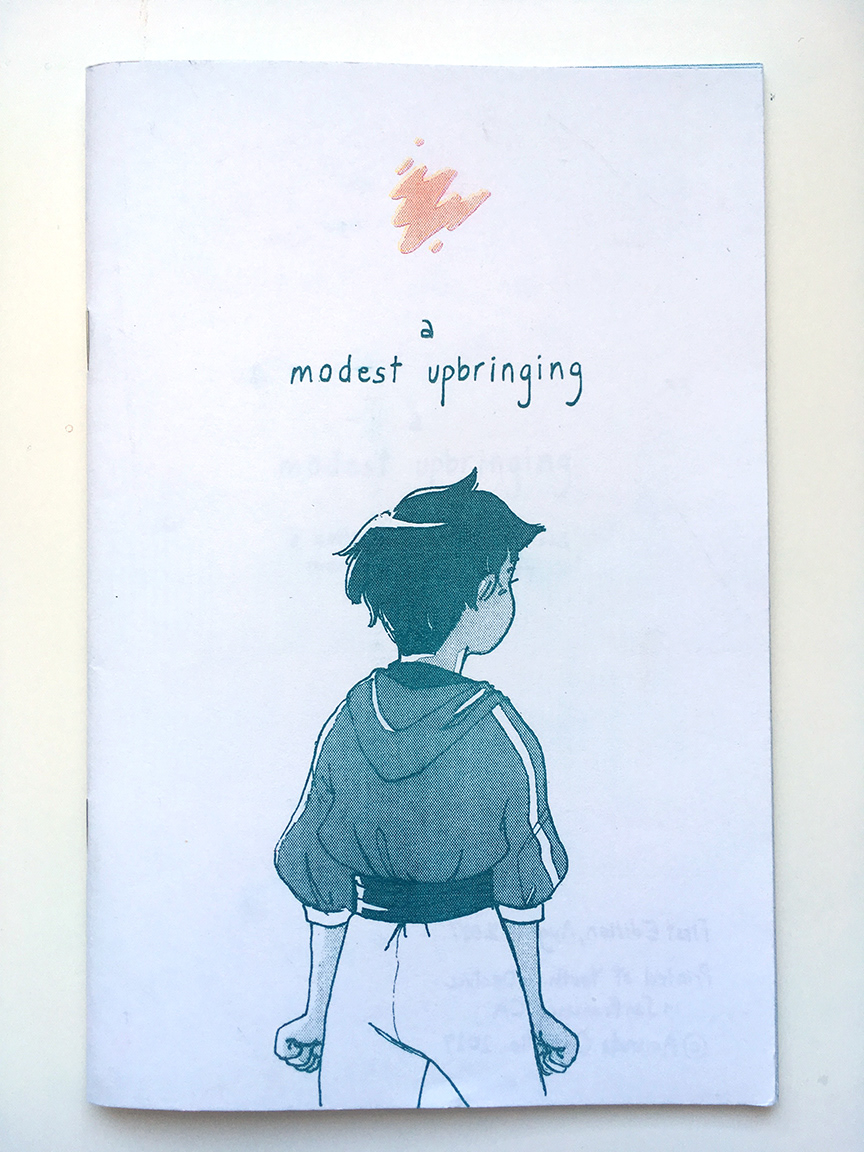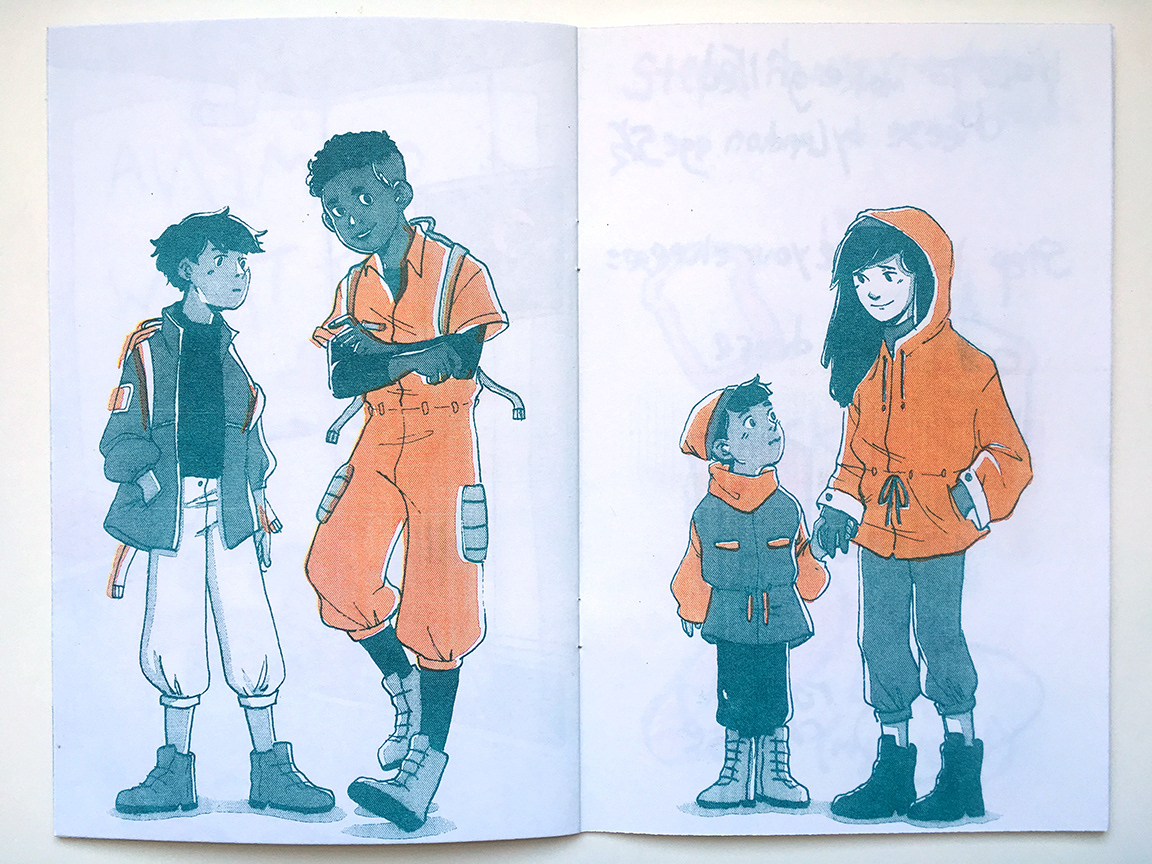 A Modest Upbringing
,
a risograph zine about the childhood memories of a boy named Landon.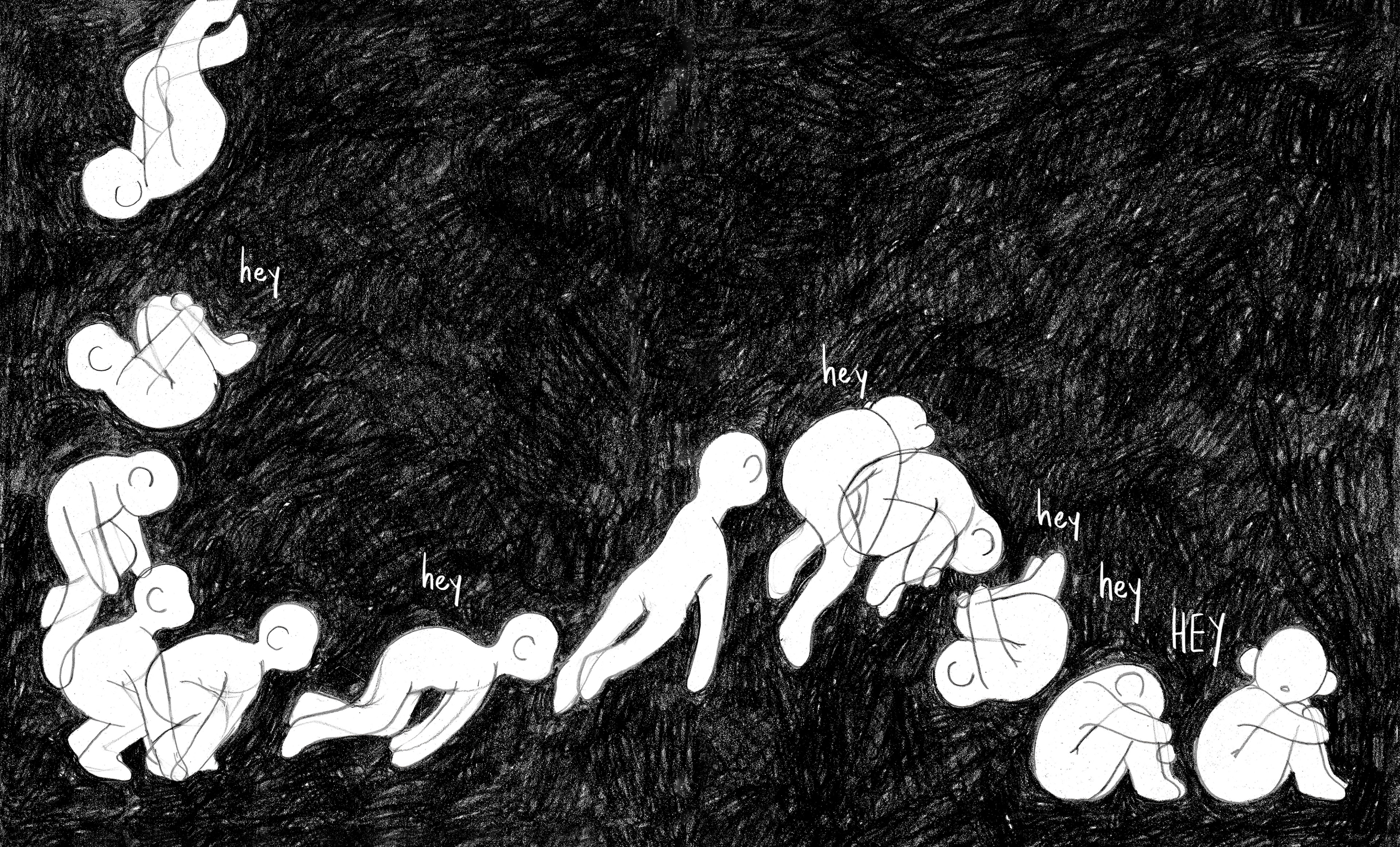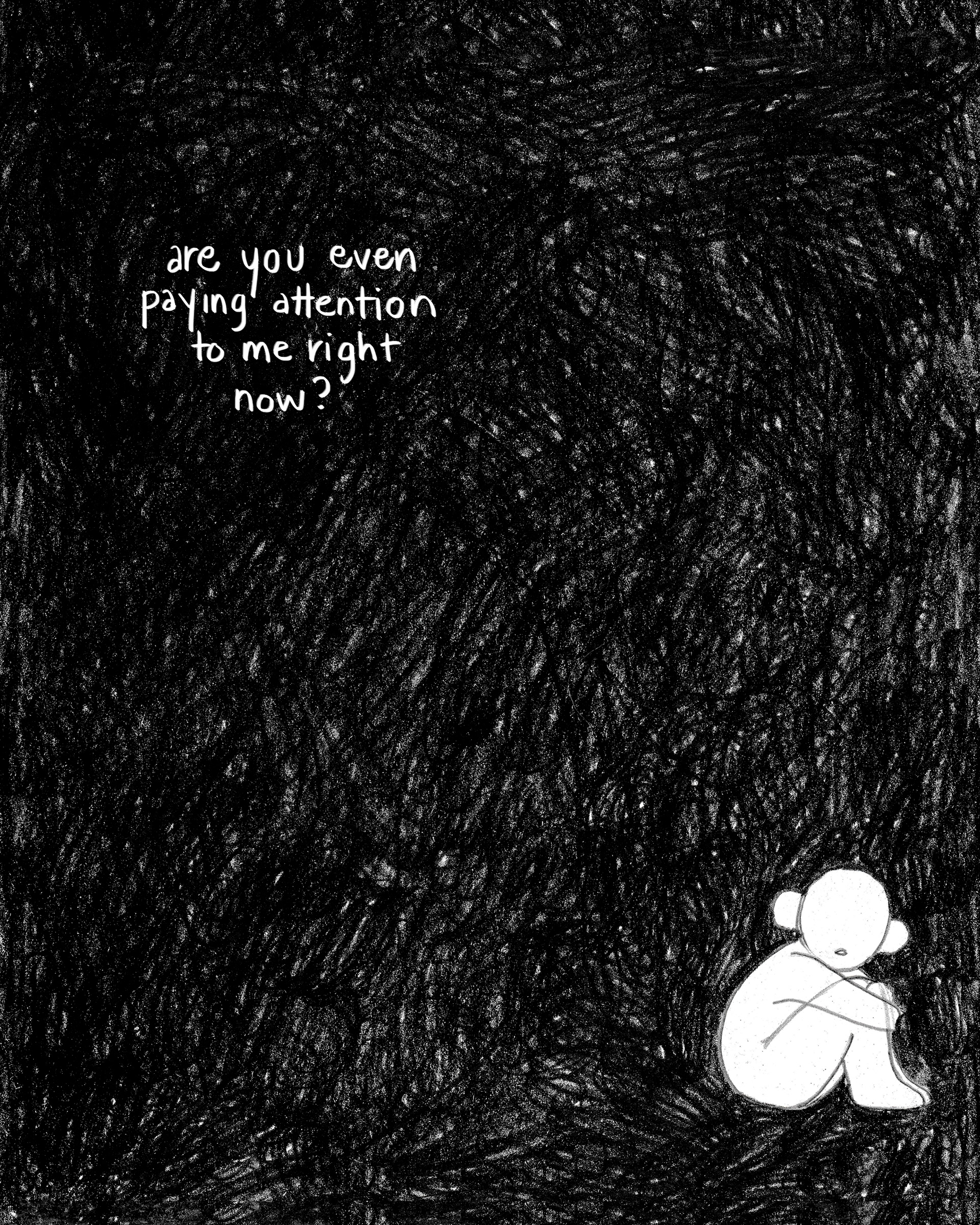 "Liminal Space", appears in MICA Sequential Arts Club's 2018 Zine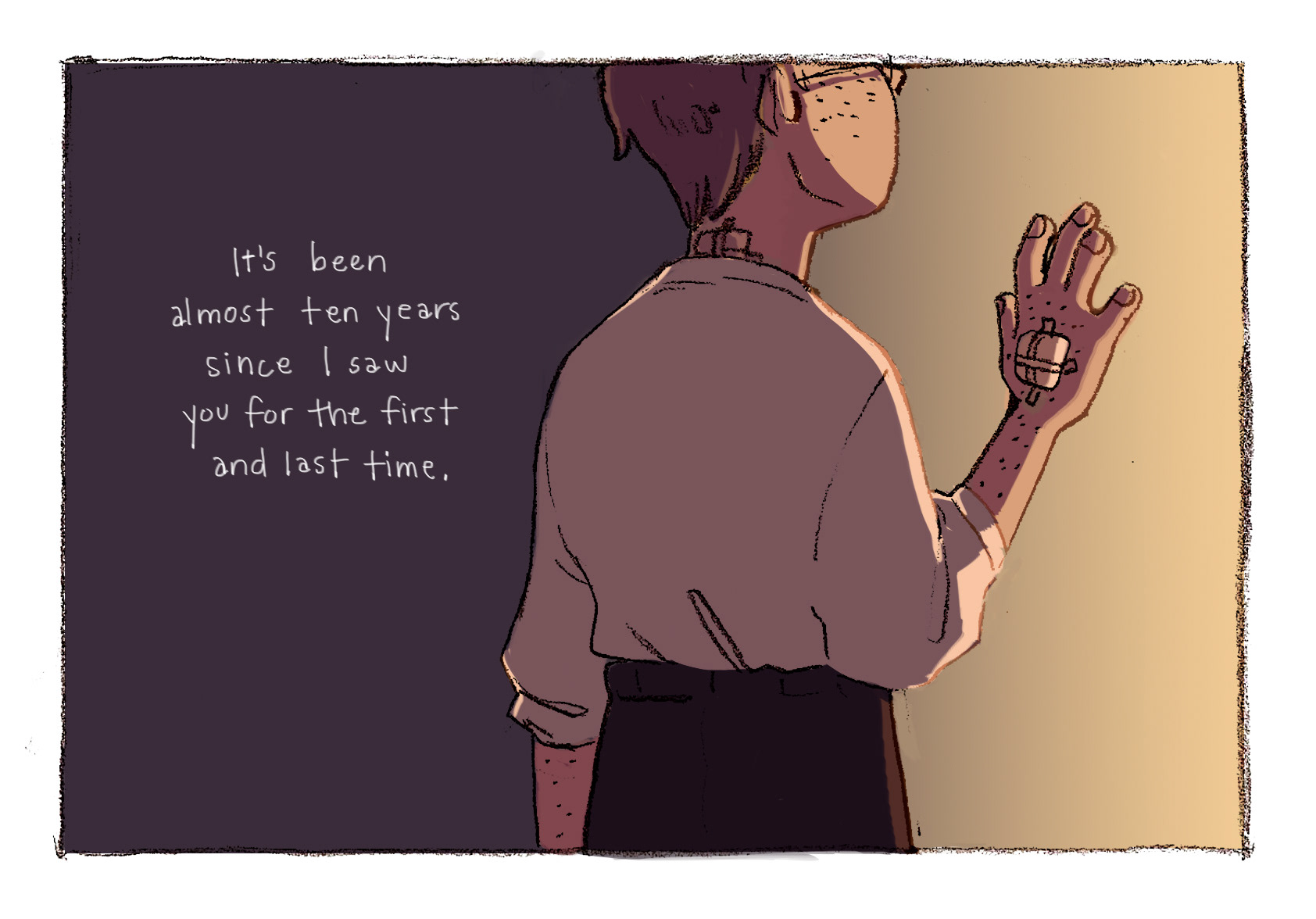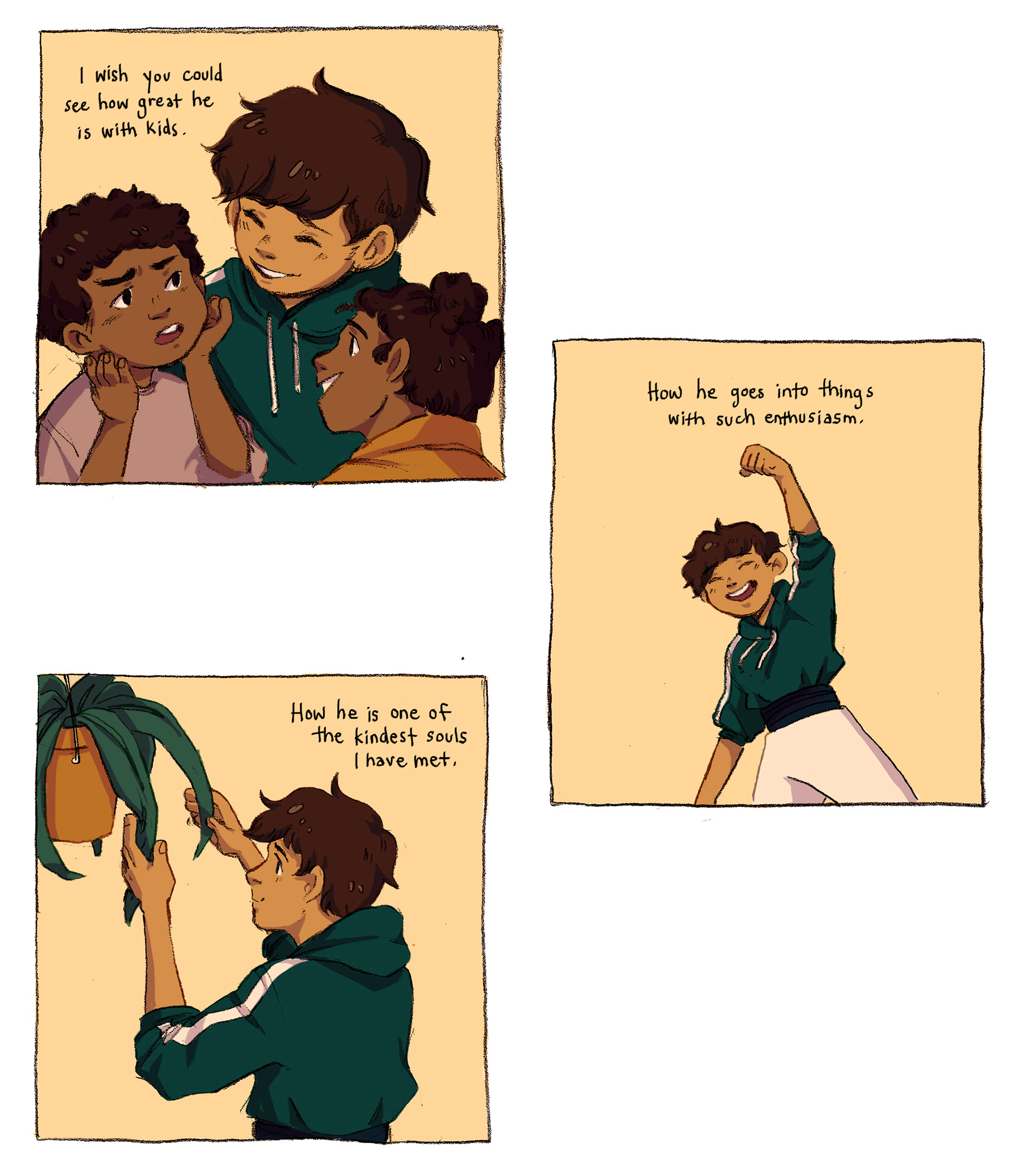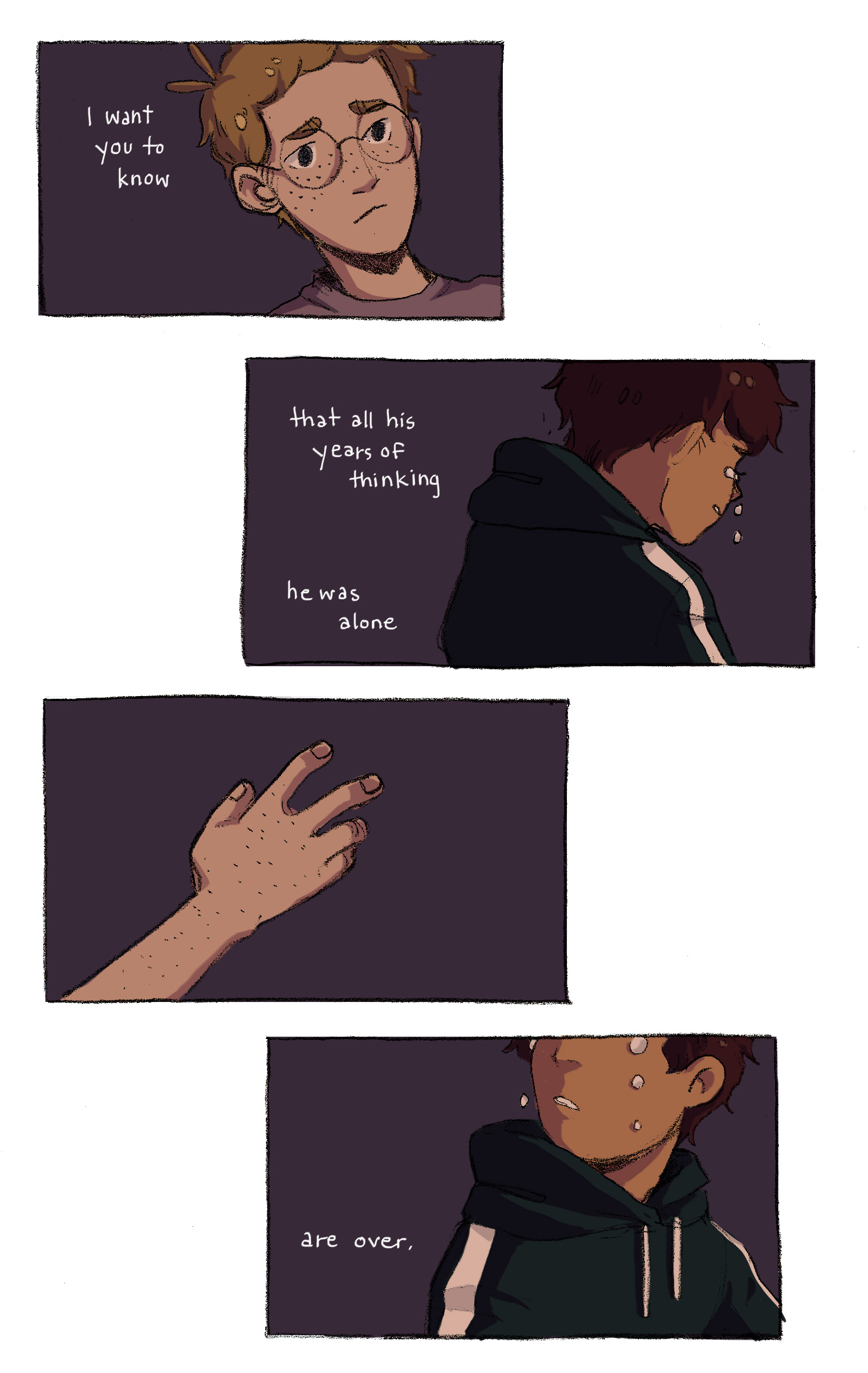 "A Letter to Her"

, an open letter from a boy named Oliver to his best friend's mother.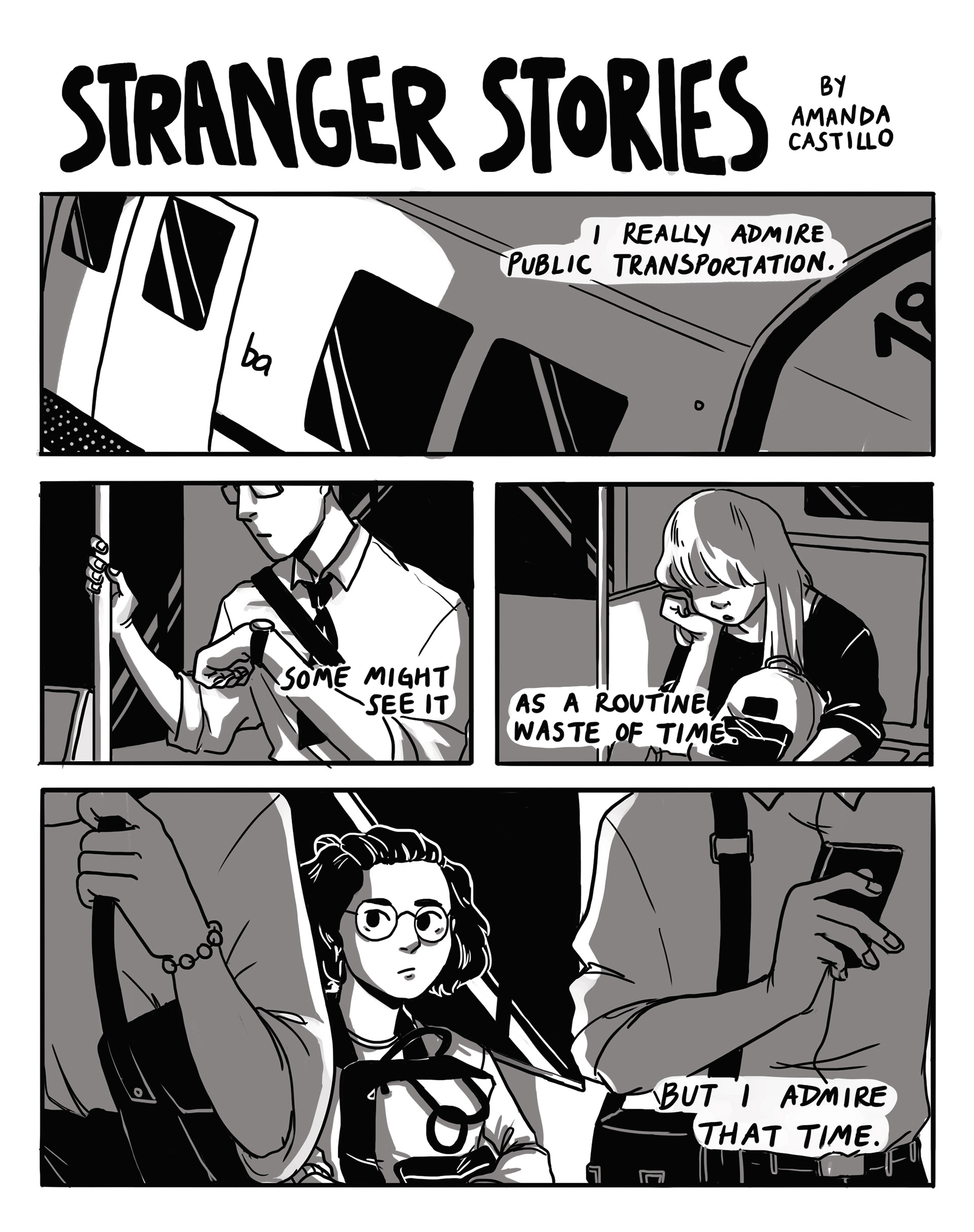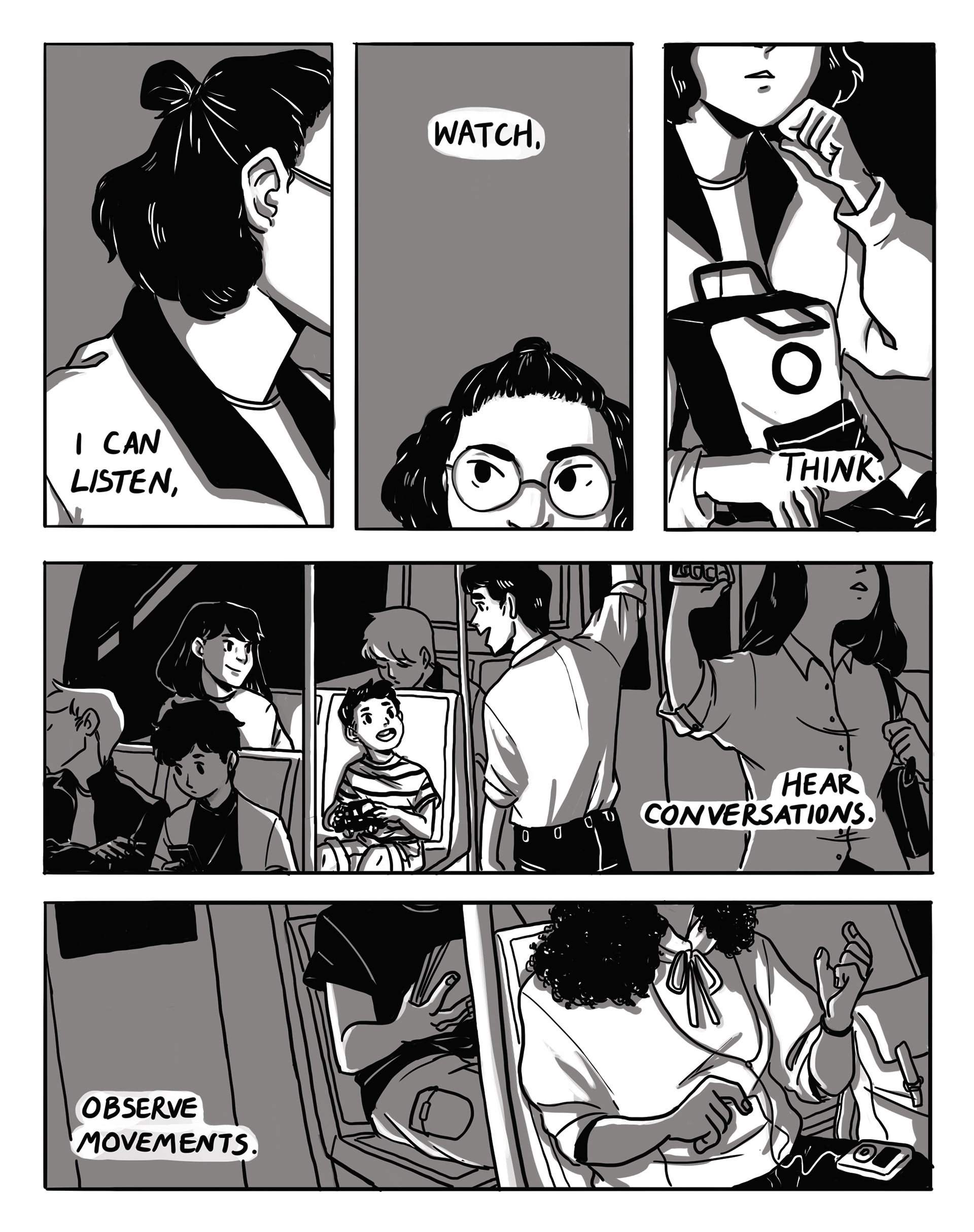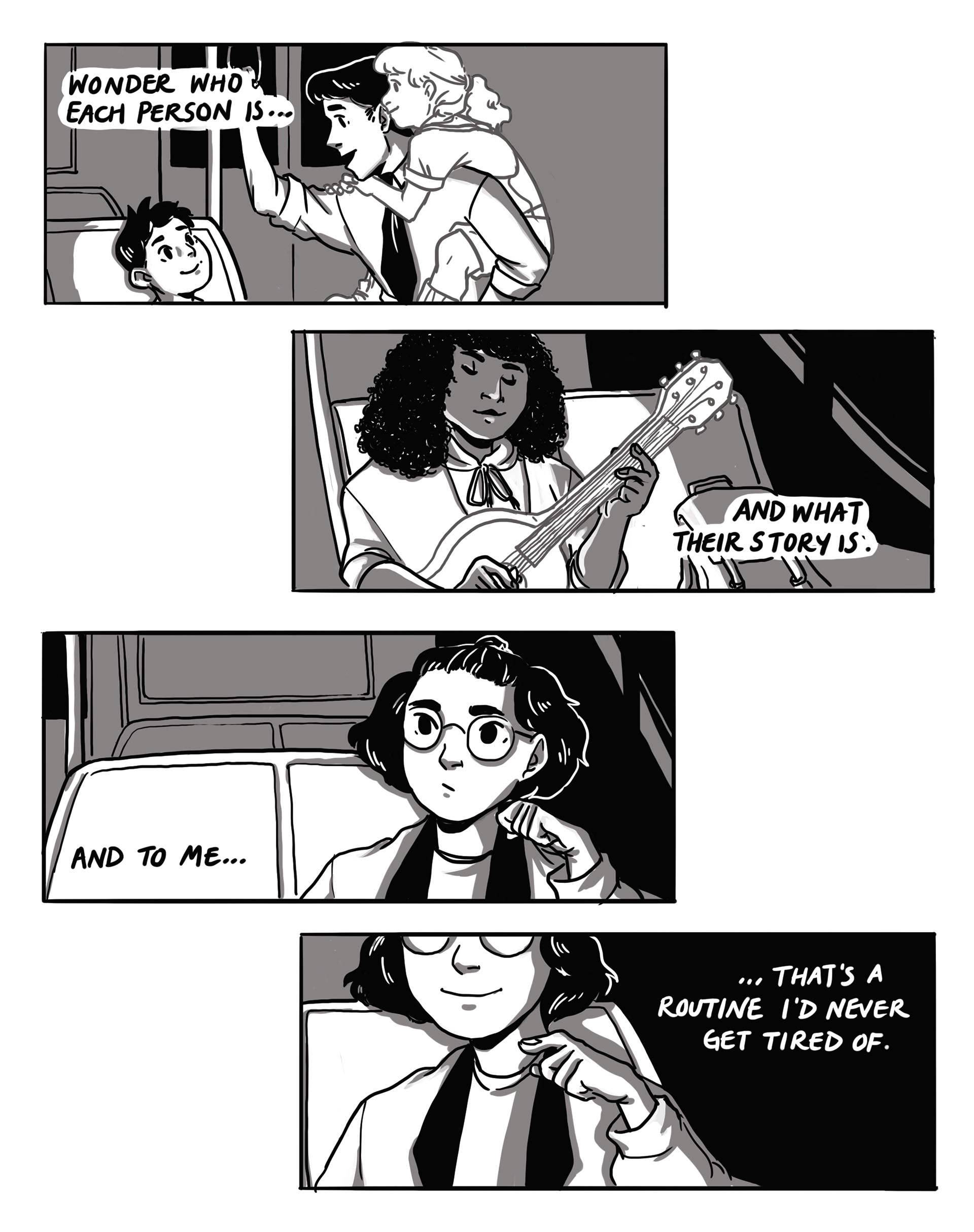 "Stranger Stories", appears in Dandelion Wine Collective's
Add Time/Add Value
 anthology.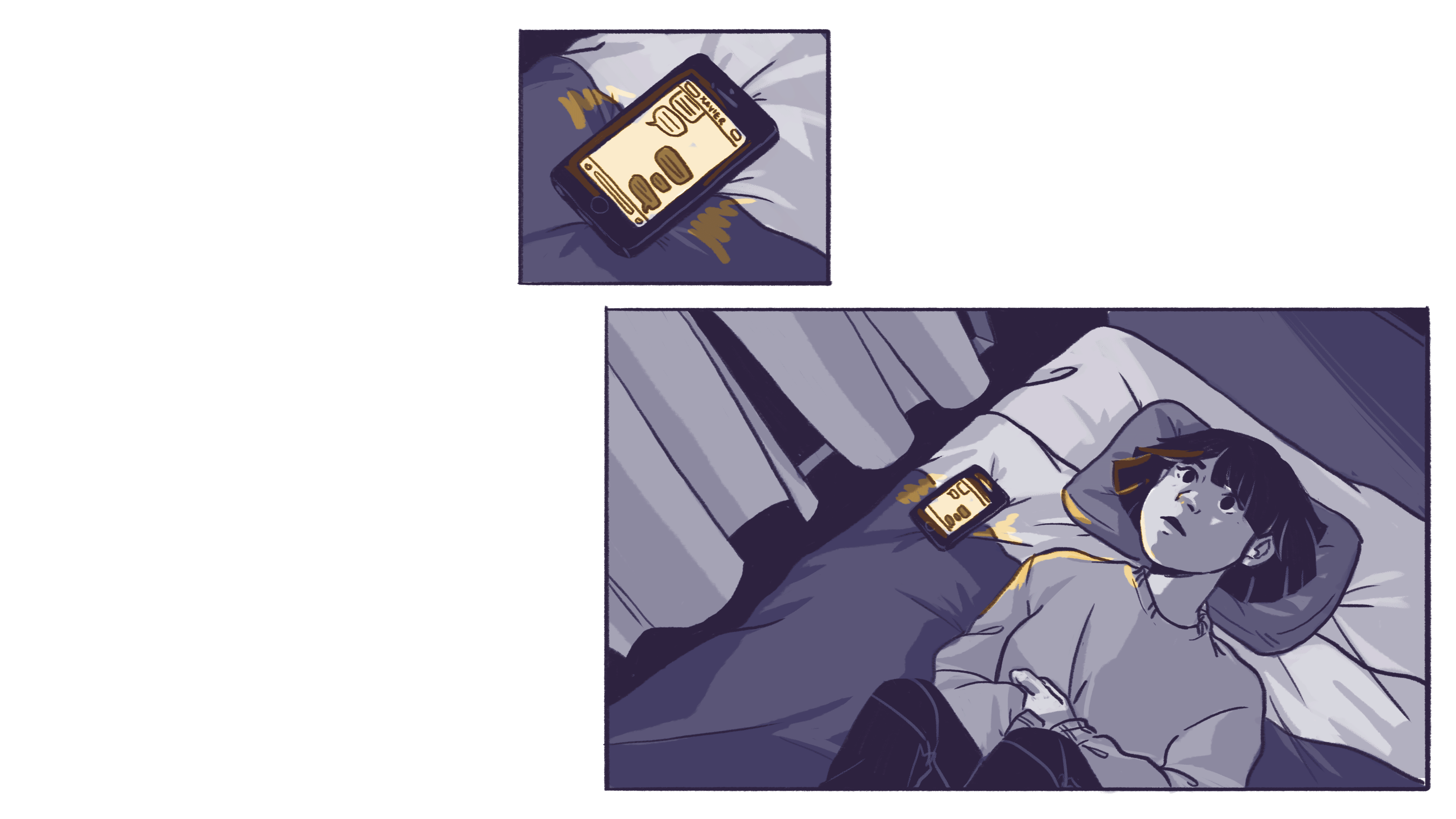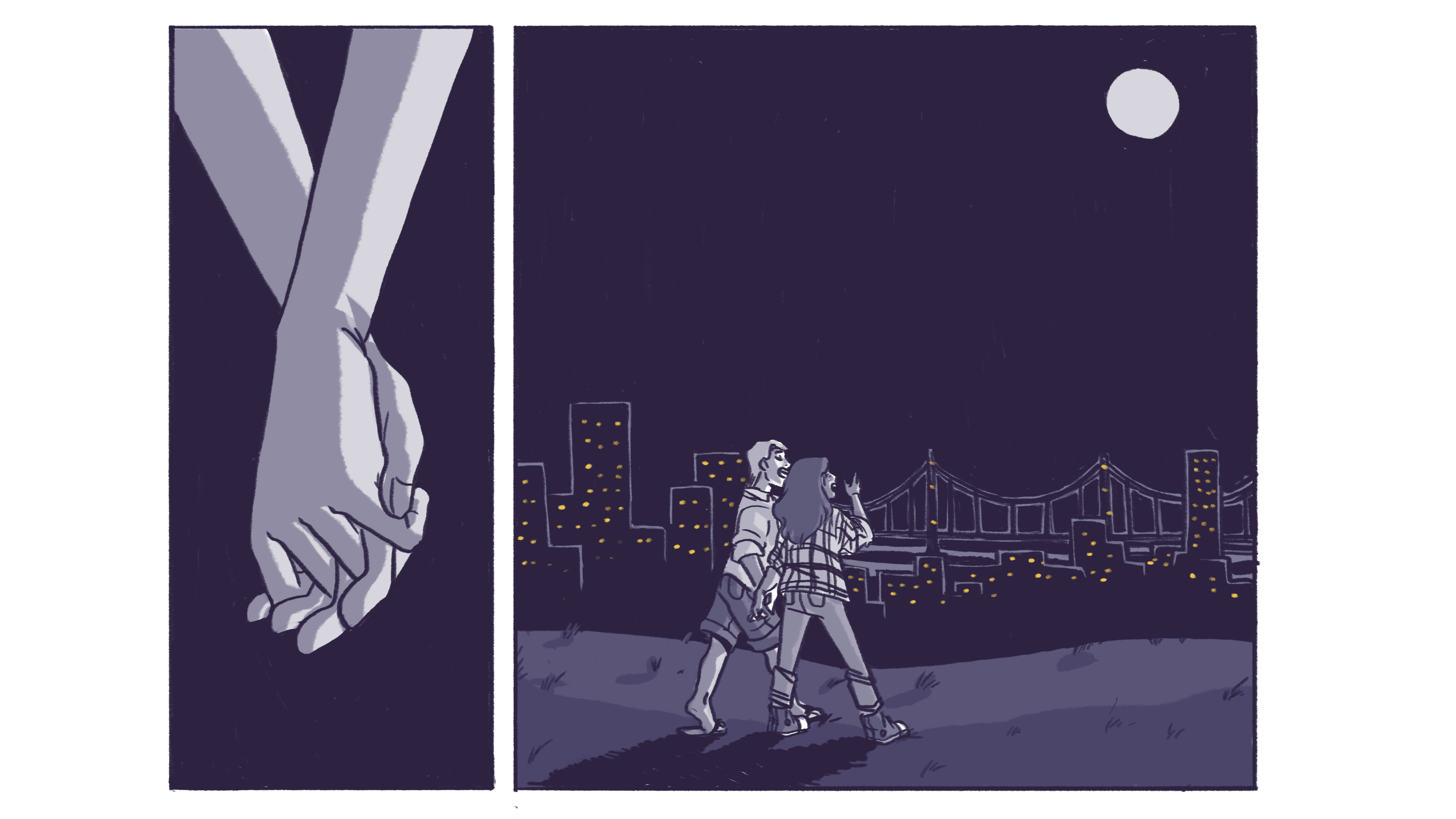 "Purple"

, an animated comic on what the color represents to me.